react/review journal

react/review

is an annual peer-reviewed responsive journal produced by graduate students from the department of the History of Art & Architecture at UC Santa Barbara dedicated to research by emerging scholars in art and architectural history and related fields. Each issue takes its theme from the yearly spring symposium organized by UCSB Art History graduate students. Conference presenters who deliver outstanding papers are then invited to contribute feature articles, subject to peer review, to an upcoming issue. In keeping with the discursive spirit promoted by the symposium, react/review is a responsive journal in which feature articles are followed by brief critical responses by editors. This dynamic format aims to engage our readers and develop conversations that began at the symposium.
Volume 1

and Volume 2

are available on eScholarship

.
The Call For Papers for Volume 3: Fields of Force: Navigating Power in Space, Place, and Landscape is now closed.
Read "The Beauty of Publishing"

to learn more about react/review (Jim Logan, "The Beauty of Publishing," Tne Current, UC Santa Barbara, Tuesday, April 19, 2022, 9:00 AM).
General inquiries can be sent to reactreviewjournal@gmail.com

.
---
Annual Symposium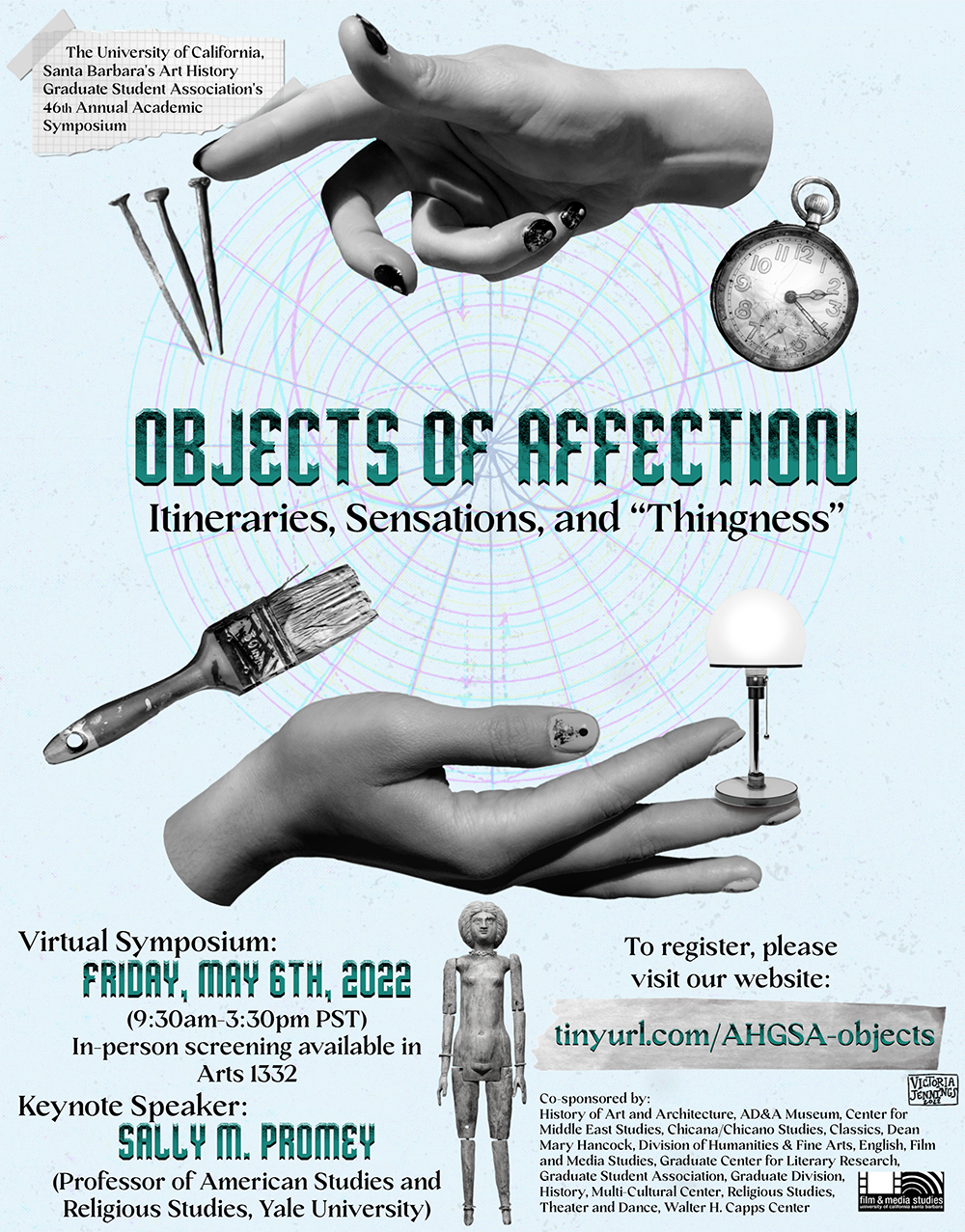 To register please visit Objects of Affection: Itineraries, Sensations, and "Thingness"

.
This symposium will be held virtually on Friday, May 6th, 2022, 9:30 AM – 3:30 PM, with a live in-person screening on campus in the History of Art & Architecture Department's Conference Room (Arts 1332). Both Zoom and on-campus audiences will have the opportunity to ask questions live after the keynote presentation and participate in facilitated discussions with each panel.
We are thrilled to welcome Sally M. Promey, Professor of American Studies and Religious Studies at Yale University, as our keynote speaker for this event. In addition to Dr. Promey's presentation, the event program will include three panel discussions featuring a total of ten graduate presenters. While the symposium is grounded in the history of art and architecture, the event is interdisciplinary in nature. It promises to engage audiences across the humanities and social sciences with the hope of generating productive conversations at the intersections of these fields. This year's theme, more specifically, asks participants to examine human engagements with the art, cultural, and/or religious object to consider more broadly how objects can accumulate affective value by their movement and display.
View the final program

and download the symposium flyer

.
Keynote Speaker
Sally M. Promey, Professor of American Studies and Religious Studies, Yale University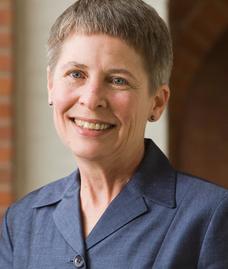 Sally M. Promey is Professor of American Studies and Religious Studies, and Faculty Affiliate in History of Art, in the Faculty of Arts and Sciences at Yale University where she is also Professor of Religion and Visual Culture at the Institute of Sacred Music. She is founding Director of the Center for the Study of Material and Visual Cultures of Religion (MAVCOR). Her scholarship explores relations among religions and their material, sensory, spatial, affective cultures in the United States. She is contributing author to and editor of Sensational Religion: Sensory Cultures in Material Practice (Yale University Press, 2014); and coeditor, with Leigh E. Schmidt, of American Religious Liberalism (Indiana University Press, 2012). Among earlier publications are two award-winning scholarly monographs, Painting Religion in Public: John Singer Sargent's Triumph of Religion at the Boston Public Library and Spiritual Spectacles: Vision and Image in Mid-Nineteenth-Century Shakerism. Her current book project, Religion in Plain View: Material Establishment and Public Display (under contract with University of Chicago Press), historicizes and theorizes the public aesthetics of American belief. She serves on several editorial boards, including JAAR and Material Religion and is editorial adviser to American Art.
Presenter Profiles
Panel 1: Objects of Identity
Moderated by Taylor Van Doorne, History of Art & Architecture, UCSB
Colton Tyler Klein (Art History, Columbia) - "The Turpentine State: An Ecology of Painting in Minnie Evans' Airlie Oak"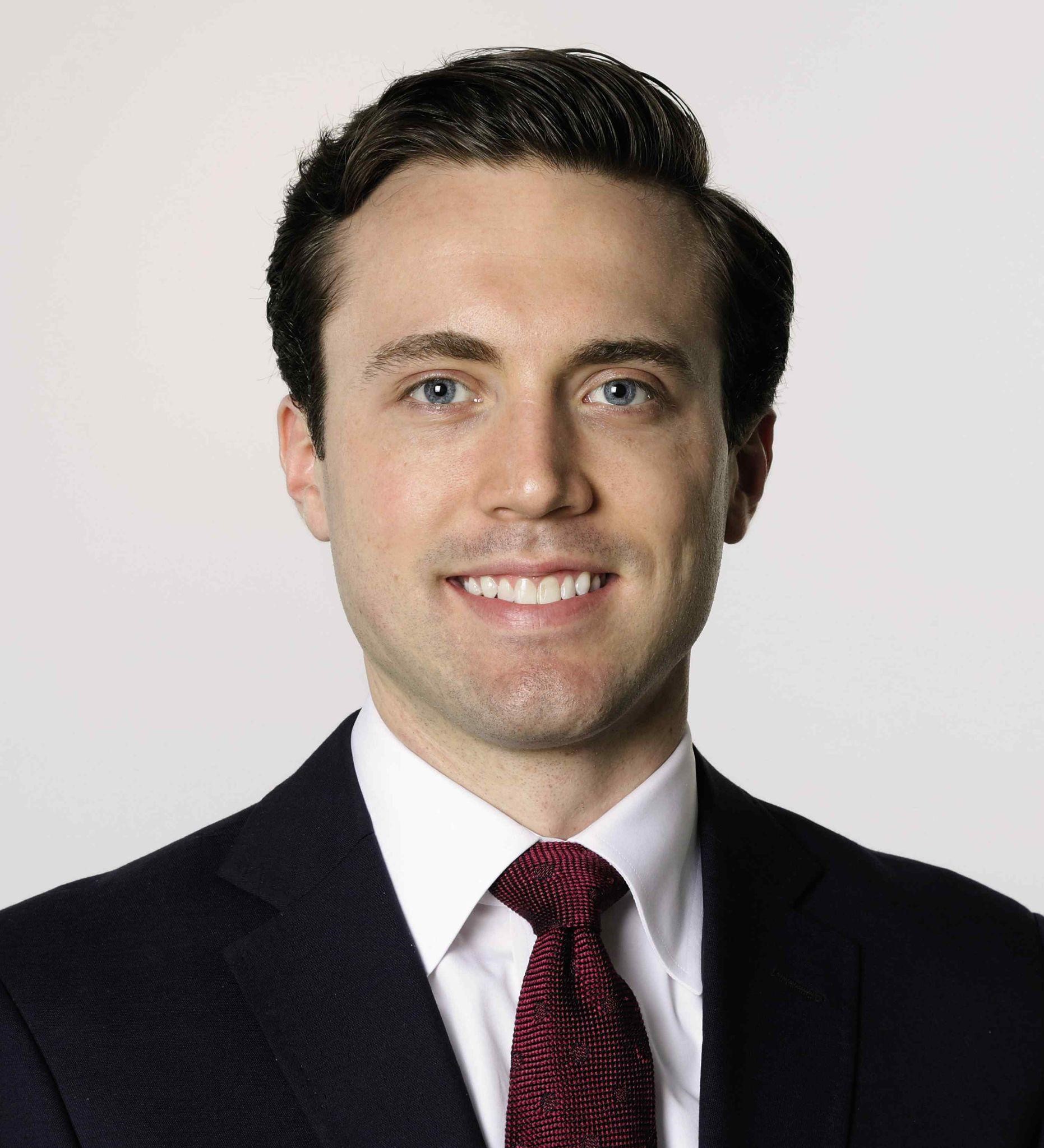 Colton Klein is a second-year MA student in Art History at Columbia University focusing on American visual culture from the mid-19th to mid-20th centuries with interest in materiality, ecocriticism, and affect theory, and interdisciplinary coursework in American Studies and Film Studies. He is currently Curatorial Research Assistant in Prewar Art at the Whitney Museum of American Art and Project Manager of the forthcoming catalogue raisonné The Marsden Hartley Legacy Project: The Complete Paintings and Works on Paper sponsored by the Bates College Museum of Art. He previously served as Curatorial Intern in Prewar Art at the Whitney Museum of American Art, Havner Curatorial Intern in American Art (Pre-1960) at Crystal Bridges Museum of American Art, and Cataloguer in American Art at Sotheby's.
Katie DiDomenico (Art History, Washington University in St. Louis) - "Eighteenth-century British Tortoiseshell Snuff Boxes and the Performativity of Global Commodities"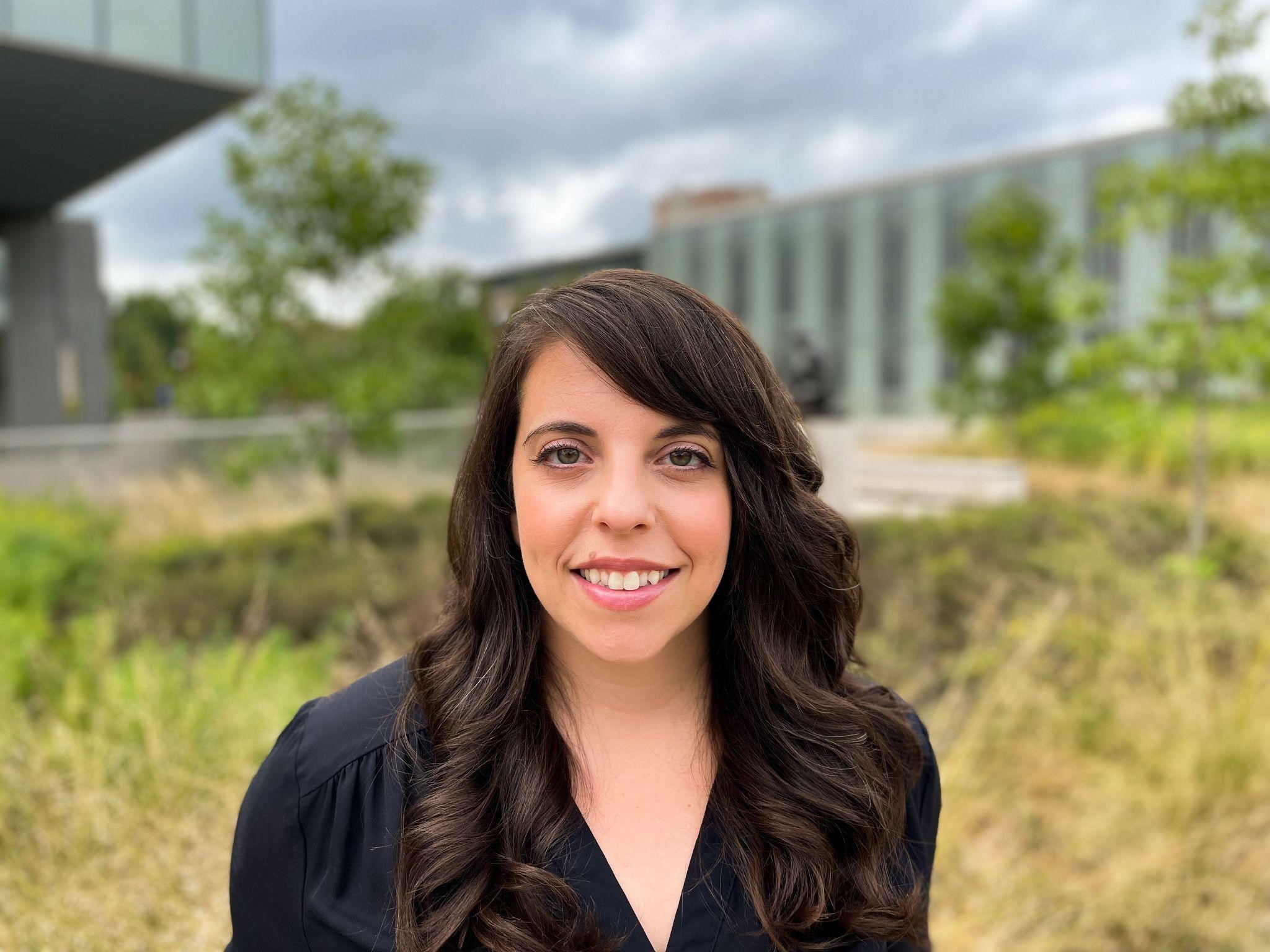 Katie DiDomenico is a first-year PhD student studying global early modern visual arts and material culture (ca.1500-1800). Her interests include the circulation of objects on trade networks, cross-cultural interactions, colonialism, collecting practices, materiality, and issues of identity and representation. Prior to starting the program, Katie received BA degrees in Art History and Spanish at the University of Akron, an MA in Spanish from the University of Akron, and an MA in Art History & Museum Studies from Case Western Reserve University. For 7 years, she taught Spanish language, literature, and culture at The College of Wooster and The University of Akron. In addition to teaching, Katie has held intern and research positions at the National Gallery of Art in Washington D.C., the Cleveland Museum of Art, and the Akron Art Museum.
Philippe Halbert (History of Art, Yale) - "'This Dear Face': Absence, Affection, and Portraiture in the Writings of Madame Begon (1696-1755)"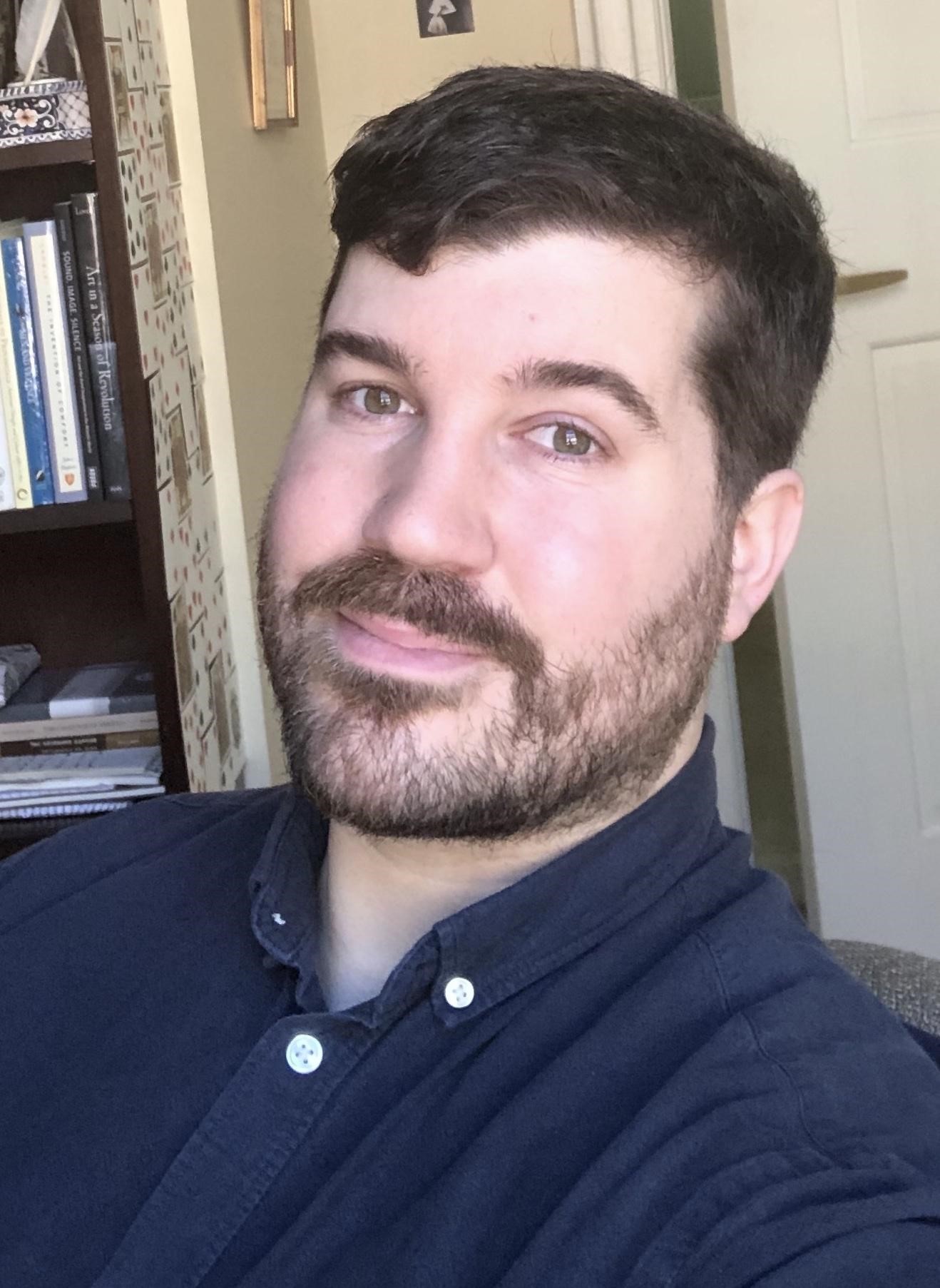 A graduate of the College of William and Mary and the Winterthur Program in American Material Culture, Philippe Halbert is a PhD candidate in history of art at Yale University. His research focuses on material culture, self-fashioning, and identity in the colonial Americas and early modern Europe, with emphasis on the French Atlantic world. Philippe is a co-founder of Materializing Race: Objects and Identity in #VastEarlyAmerica, and the current Barra Dissertation Fellow at the University of Pennsylvania's McNeil Center for Early American Studies.
Panel 2: Objects of the Spiritual and the Sacred
Moderated by Sylvia Faichney, History of Art & Architecture, UCSB
Tara Field (History of Art and Visual Culture, UCSC) - "The Expansive Lifespan of the Maiolica Ex-Votos at Madonna dei Bagni"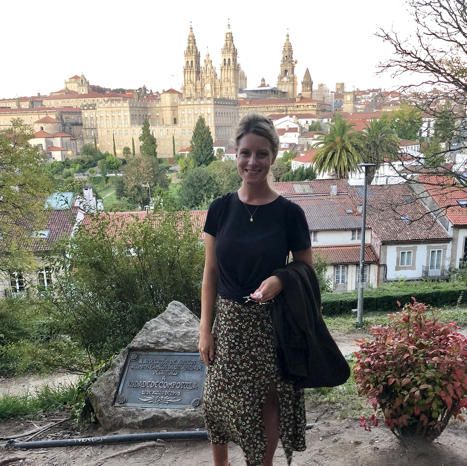 Tara Field is a Visual Studies PhD Candidate in the Department of History of Art and Visual Culture at the University of California Santa Cruz. Her research is centered around visual aspects of devotional practices in Roman Catholicism with particular emphasis on pilgrimage, ex-votos and other forms of material religion. Field is currently finishing her PhD dissertation which focuses on a tradition of ceramic ex-votos in central Italy, looking at issues of materiality, memory and the creation of sacred space and time.
Talia Abrahams (Art History, Criticism, and Conservation, Williams College) - "Fallen Objects, Fallen Persons: Restoring Subjecthood through Chance in Chokwe Basket Divination"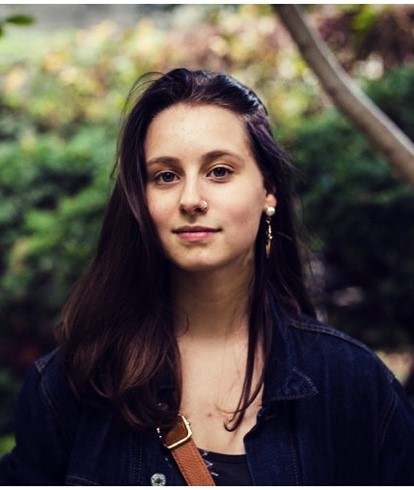 Talia Abrahams is currently an MA candidate for Art History, Criticism and Conservation at Williams College and the Clark Art Institute. Her research explores the spiritual arts of Central Africa and the relationship between materiality and the sacred. She is particularly interested in the ways in which colonial violence, disruption, displacement, and fragmentation inform innovative material solutions to spiritual conflicts brought on by social and political turmoil. Her methodology prioritizes multivocality and interdisciplinarity, largely informed by her passion for literature, narrative, and linguistics. Other interests include critical issues in the provenance and restitution of African cultural heritage. Her work on restitution research and policy at the Williams College Museum of Art has allowed her to further interrogate problems of museum display and ethics for sacred African objects. She also holds a BA in Art History with a minor in German language, literature, and philosophy from New York University.
Alexander Luckmann (History of Art and Architecture, UCSB) - "'A Big Office Building and a Little Church', 1921-2022: Skyscraper Churches and Material Disestablishment at the Fifth Churches of Christ Scientist in New York and San Francisco"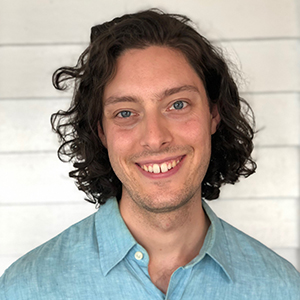 Alexander Luckmann is an M.A./Ph.D. student at UC Santa Barbara specializing in histories of architecture, preservation, and landscape. His research focuses on German religious architecture since the start of the 19th century, addressing the continued importance of religious building projects in a supposedly secular society. His additional interests include historic preservation, modern and contemporary South African architecture, and the German-American monk and architect Cajetan Baumann. Before coming to UCSB, Alexander worked as a landscape designer at Michael Van Valkenburgh Associates in New York City, helping design waterfront public parks across the United States and Europe. He has also been the Architecture + Design Curatorial Intern at SFMOMA, conducting research for the 2018 exhibition The Sea Ranch: Architecture, Environment, and Idealism. He graduated from Vassar College with a BA in Art History and is a recipient of the Regents Fellowship for the 2021-22 academic year.
Layla Koch (American Studies, Yale and University of Heidelberg) – "Objects of Affect/Effigies of Grief: Phoebe Palmer's Children in her Spiritual Narrative"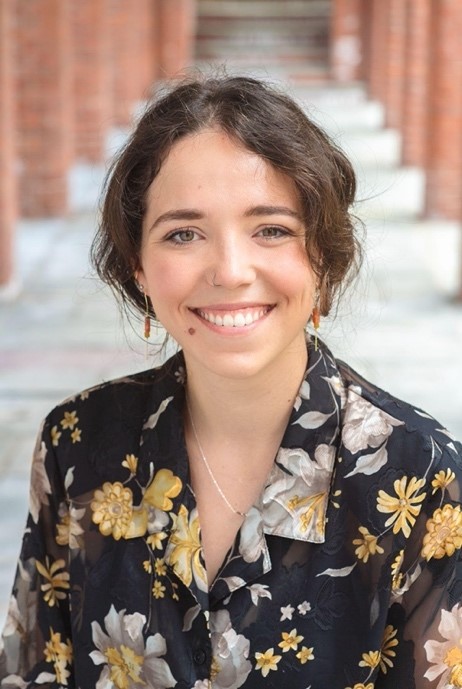 Layla Koch is a Master's student in American religious history at the University of Heidelberg. She holds a Bachelor's degree in American Studies from the same university. Currently, she is spending an exchange year at Yale Divinity School studying the history of Christianity. Her research interests revolve around the discursive history of the body, motherhood, and childhood and the construction of whiteness at the intersection with religion, most prominently in the nineteenth-century culture of death and contemporary evangelicalism. Besides her studies, she enjoys podcasts, photography, and hikes.
Panel 3: Objects of the Everyday
Moderated by Elizabeth Smith, History of Art & Architecture, UCSB
Sophia Diodati (Architecture, Princeton) - "All Along the Bell Tower: An Analysis of Surveillance and Affect on the Johns Hopkins University Homewood Campus"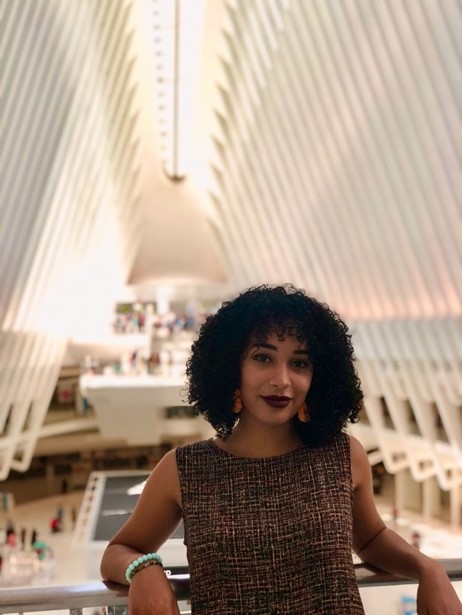 Sophia Diodati is a first-year Professional Master of Architecture student at Princeton University School of Architecture and she holds a B.A. in Medicine, Science, & Humanities and Anthropology from Johns Hopkins University. Before coming to Princeton, she interned at Pelli Clarke & Partners based in New Haven, CT and Some Place Studio based in NYC, Vienna and Berlin. She is interested in surveillance, identity, and spatial politics as they materialize through architecture and the built environment and she hopes to continue exploring the intersection of space, time, and (re)memory. Her most recent academic research project "Kraft Paper & Collard Greens" studied the origins of collards and its relation to sulfur, both chemically and sensorily, as it is produced when the cruciferous vegetable is cooked as well as through the kraft paper process. These findings were presented narratively against the backdrop of Georgetown, South Carolina — a small, predominantly Black, coastal town, with an industrial past, home to many descendants of the Gullah Geechee people — through a series of collages demonstrating how the act of moving through landscapes can facilitate connection across temporal planes.
Victoria Horrocks (Modern and Contemporary Art, Art History & Archaeology, Columbia) - "Thing Becoming Idea: How Machine Art Abstracted a 'Modern' Spirituality"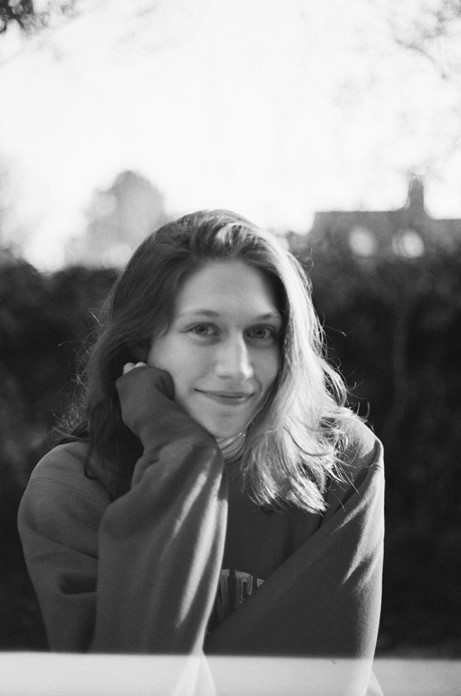 Victoria Horrocks is an MA student at Columbia University studying Modern and Contemporary Art: Critical and Curatorial Studies. Her interests lie in theories of display, exhibition cultures, image/text relationships, and narratology. Having pursued research spanning vernacular photography, museology, and modern painting and literature, she graduated with distinction from the University of Oxford with an MSt in History of Art & Visual Culture and summa cum laude from Cornell University with a BA in English. She is also a curatorial research assistant at Columbia University's Wallach Gallery and has previous experience working in curatorial and educational departments at the Charleston Trust in Sussex, England and the Herbert F. Johnson Museum in Ithaca, New York.
AP Pierce (Feminist Studies, UCSB) - "Deep-Fried Memes and ShitPost-irony: Affective Flows of Unproductive Digital Objects"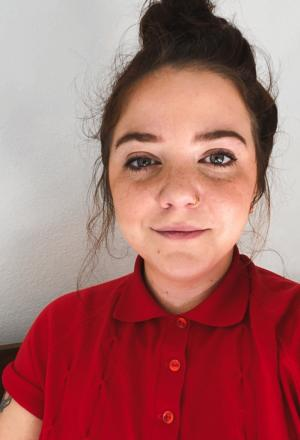 AP (they/she) is a doctoral candidate in Feminist Studies. They earned their BA in Women's and Gender Studies and BJ in Strategic Communication from the University of Missouri in 2017, and their MA in Feminist Studies at UCSB in 2019. AP's research focuses on the intersection of aesthetics, politics, and digital media; their current project examines the aesthetic and affective circulation of antiwork politics in digital media, including art, memes, video games, and TikToks.
Taylor Van Doorne (History of Art & Architecture, UCSB)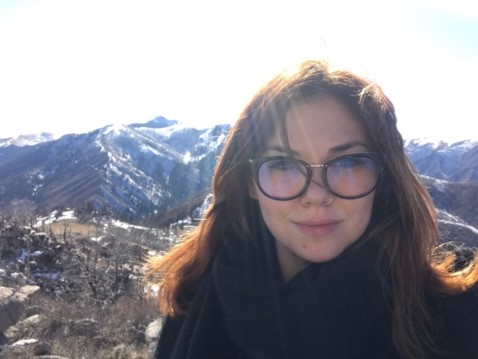 Taylor Van Doorne is a Ph.D. candidate in the Department of the History of Art & Architecture at the University of California Santa Barbara, specializing in the history and theory of eighteenth- and nineteenth-century European architecture. Her dissertation project is a diachronic study of the ephemeral monuments and their print mediations of state-sponsored festivals in Paris between 1789 and 1848. She has been the recipient of several grants including a Samuel H. Kress Foundation Institutional Fellowship at the Institut National d'Histoire de l'Art (2022-2024), a Chateaubriand Fellowship (2021-2022) and an Albert & Elaine Borchard European Studies Fellowship for Dissertation Research (2020). She is the co-founder of react/review: a responsive journal for art & architectural history and served as the managing editor of its debut issue. Taylor received her M.A. in Art and Architectural History from Tufts University in 2016 and her B.A. from Mills College in 2014.
Sylvia Faichney (History of Art & Architecture, UCSB)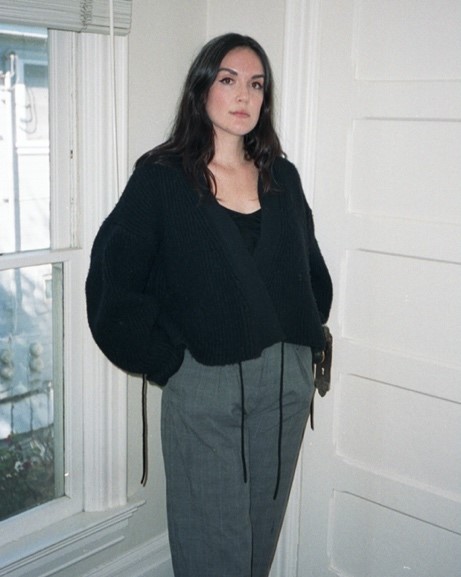 Sylvia Faichney is a second year Ph.D. student in the Department of History of Art & Architecture at The University of California, Santa Barbara. Central to her research interests are questions surrounding the exhibition, interpretation, and reception of architecture in the mid-to-late twentieth century in the United States, and the political and cultural dimensions of their design. After earning a B.A. in History of Art from Columbia College Chicago, Faichney completed her M.A. in Design History and Material Culture in 2016 at the University of Brighton, earning a Distinction.
Elizabeth Smith (History of Art & Architecture, UCSB)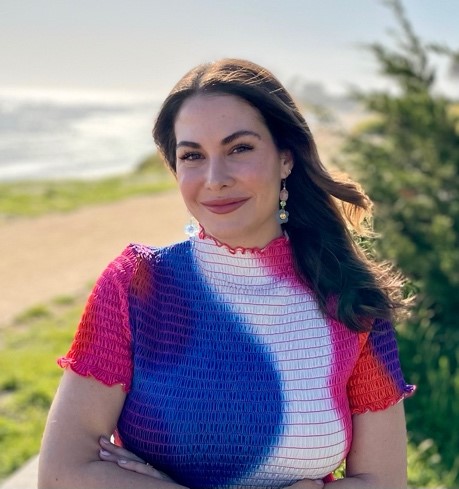 Elizabeth Driscoll Smith is a fourth-year Ph.D. student in the History of Art & Architecture Department at the University of California Santa Barbara, where her research examines constructions of folk, self-taught, and outlier art of the twentieth century. Before coming to UCSB, Elizabeth held the position of Zvi Grunberg Resident Fellow at the Bruce Museum in Connecticut, where she organized exhibitions and managed the museum's public programs. Elizabeth was the research assistant for the exhibition Southern Accent: Seeking the American South in Contemporary Art, which traveled to the Nasher Museum of Art at Duke University and the Speed Art Museum in Louisville, Kentucky. She received her M.A. degree from the Hite Art Institute at the University of Louisville in 2016.
Victoria Jennings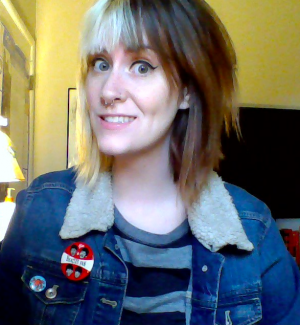 Victoria Jennings is a Ph.D. student in History of Art & Architecture and the current Murray Roman Curatorial Fellow and Internship Program Coordinator with the Art, Design, & Architecture Museum on campus. Her primary focus is on Ancient Greek and Roman artwork where she works with subjects of magic, witchcraft, mythology, female representation, and ancient cults. Currently her research is devoted to museum practices of housing and displaying human remains (bog bodies, mummies, skeletal, and tattooed tissue) along with NAGPRA related issues.
Iman Salty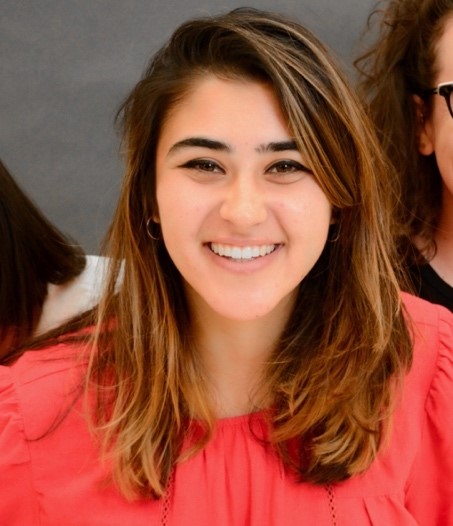 Iman Salty is a Ph.D. student in the History of Art and Architecture Department at the University of California, Santa Barbara. Iman's research interests range from early 20th-Century German art and visual culture of the Weimar Republic to Cold-War era performance art in Central and Eastern Europe. She is interested in theories of performance, self-fashioning, materiality, mass media, and reproduction. She has served as an editor for the UCSB graduate student academic journal react/review for the last two years. She also currently serves as the Education and Outreach Program Coordinator for UCSB's Art, Design, and Architecture Museum.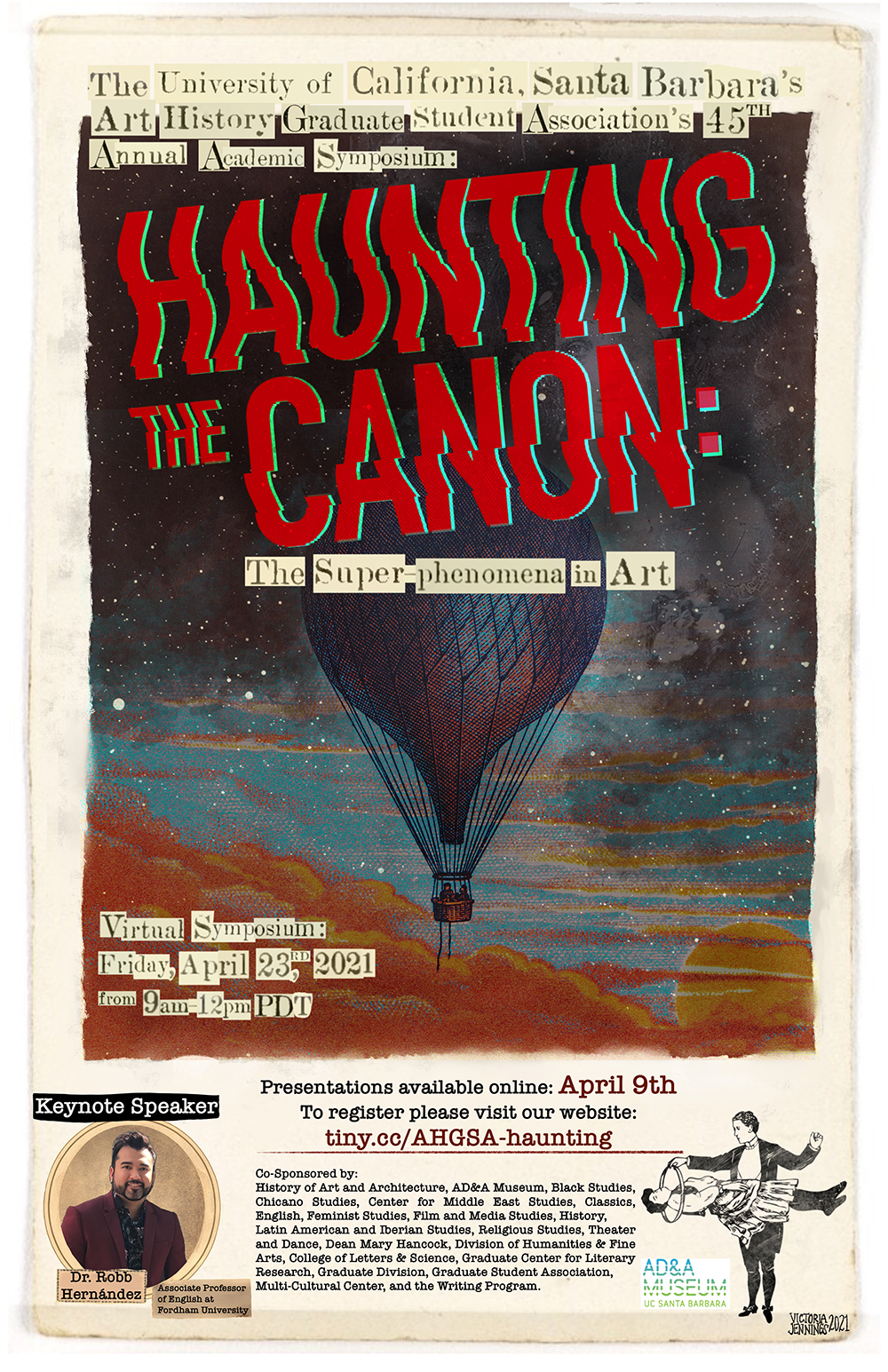 The 45th Annual Academic Symposium
Haunting the Canon: The Super-phenomena in Art
Friday, April 23, 2021
Online / 9:00 AM – 12:00 PM
This symposium was held virtually on Zoom, with a keynote address given by Robb Hernández, Associate Professor of English at Fordham University. The speakers' pre-recorded papers were available two weeks prior to the event and shared with registrants. The virtual symposium included the keynote presentation and facilitated discussions on the papers, allowing the audience to ask questions live.
Click here to view the Symposium program and presenter profiles

.