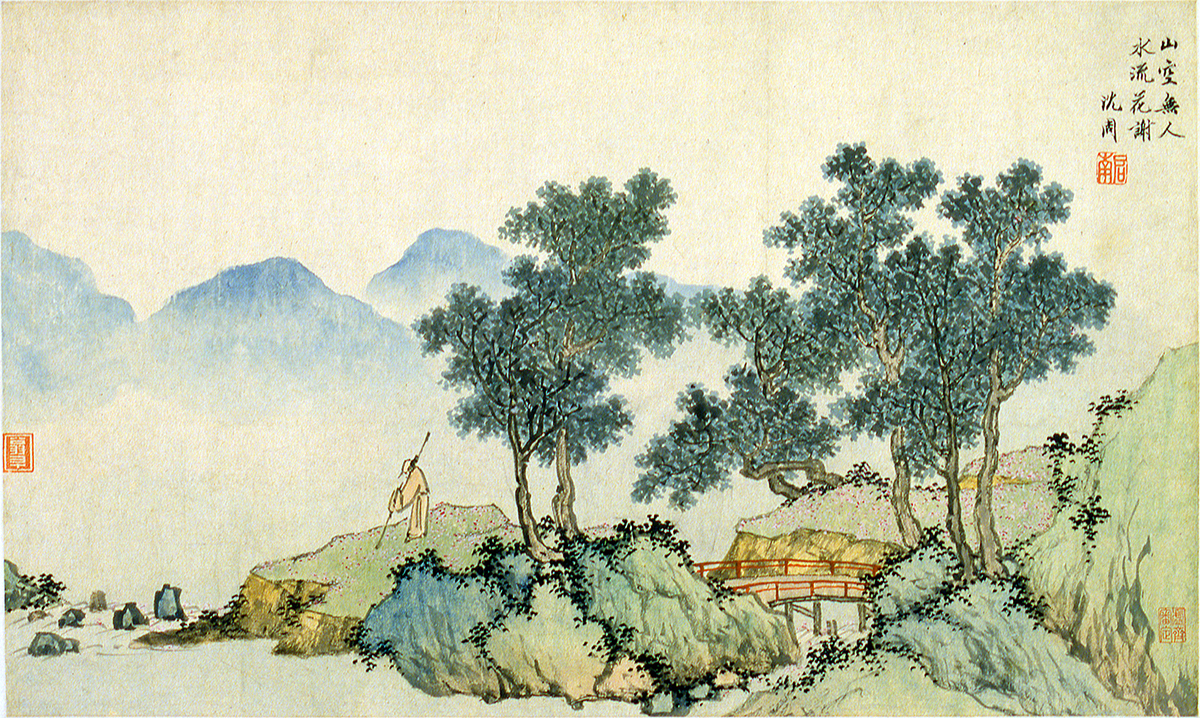 To all prospective applicants: Welcome to our graduate program!
We provide an innovative and challenging graduate education aimed at training both academics and museum professionals in art history, visual culture, and the history of architecture and urbanism.
The best way to learn about our graduate program is to explore some of the links listed in the menus above this page. For an overview, read our introductory Graduate Studies page. There are also pages where you can learn about funding resources and recent awards won by our graduate students. Down below you can meet some of our recent graduate alumni and hear in their own words about their experience at UCSB, and about the opportunities that have opened up for them through their study in our department.
In addition, there are links to the University's Graduate Division

, where you can find general information about graduate study at UCSB; to the departmental Graduate Program Handbook

, which describes the academic requirements of our graduate program in detail; and the UCSB General Catalog

, where you can explore the range of course offerings available across the University. And if you're the kind of person who enjoys volunteering and getting involved in the community, click the link to the AD&A Museum's Education & Outreach Program

, founded by some of our former graduate students. This great program brings presentations about different aspects of art history to students in local schools.
We hope you'll find answers to all of your questions on this website, but if you still have questions please don't hesitate to contact us!
Alumnus Dr. Daniel Chak-Kwong Lau's Chinese Calligraphy Performance
(Associate Professor of Art History and Chinese Calligraphy, Hong Kong Baptist University, HAA Ph.D. 2006)
Dr. Claudia Moser
Graduate Advisor
Current Students 2023-2024
moser@arthistory.ucsb.edu

Dr. Richard Wittman
Graduate Admissions Advisor
Incoming Students 2023-2024
wittman@arthistory.ucsb.edu

Hunter Clark
Graduate Program Advisor
arthistory-grad-advisor@ucsb.edu

---
Amara Solari, Professor of Art History and Anthropology, Department of Art History, Pennsylvania State University (Ph.D. 2007)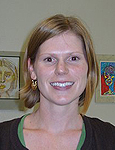 While it is impossible to concisely describe all of the positive aspects of UCSB's doctoral program, with the advantage of hindsight, I now recognize that the department's greatest strength may be the equal balance of intellectual and pedagogical preparation that they offer to their graduate students. The wide array of course offerings, provided by the individual expertise of the department's supportive faculty, allowed me to grow as a scholar, ultimately resulting in the interdisciplinary focus of my own research. Throughout my tenure, the department provided numerous research stipends that enabled me to solidly define my dissertation inquiries, making me competitive within the arena of extracurricular doctoral funding and resulting in the timely completion of my degree. Unlike many doctoral programs, UCSB's also focuses on pedagogical preparation, incorporating the actual development of teaching skills in the role of Teaching Assistants. I graduated from UCSB well-prepared for the job market, enabling me to secure tenure-track positions, first at Binghamton University and now at Pennsylvania State University.
---
Cody Hartley, Director, Georgia O'Keeffe Museum, Santa Fe, NM (Ph.D. 2005)
UCSB offered the perfect balance of breadth and intellectual depth in art history, providing a rich appreciation for the global diversity of artistic practice through innovative and rigorous seminars while also allowing me to pursue my research interests. Supportive and knowledgeable faculty provided outstanding guidance, helping me to chart my ambitions and achieve my goals. The department provided rock-solid academic training, as well as the practical professional experience essential to securing those first jobs. For me, this included opportunities to study museums as a dissertation topic while learning about their workings first-hand, from the inside, through internships and fellowships. Internships led to jobs, ultimately allowing me to work with some of the finest collections and institutions in the country. At every step of my career, I have benefited from the skills and network developed in Santa Barbara.
 
---
George Flaherty, Associate Professor of Latin American and Latinx Art and Director of the Center for Latin American Visual Studies (CLAVIS), College of Fine Arts, University of Texas at Austin (Ph.D. 2011)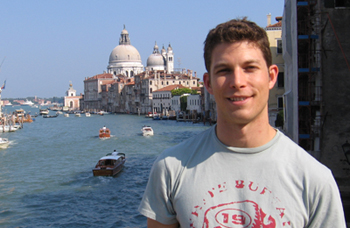 I was drawn to UC Santa Barbara because it offered a theoretically-informed faculty and a cluster of world-class interdisciplinary programs that I was able to integrate seamlessly into my course of study. Upon arriving I found that departmental resources were readily available to students with ambition, including foreign language study and conference and research travel support. I was able to take advantage of a variety of professional experiences outside the seminar room, from serving as the graduate assistant for the Subaltern-Popular Workshop, a University of California-wide research group, to conducting research for an international touring exhibition organized by the Santa Barbara Museum of Art and a leading Mexican museum. The contacts I made in the process greatly facilitated my current dissertation research in Mexico City. That said, what defines my experience at UCSB was the close mentorship I received from my advisor but also several other faculty members, all of whom had a vested interest in my development as a scholar.
---
Austen Barron Bailly, Chief Curator, Crystal Bridges Museum of American Art, Bentonville, AR (Ph.D. 2009)
UCSB provided me with truly outstanding training in art historical methods and writing, and I believe this is a great strength of the program, in addition to its breadth. Superb faculty lead intensive and fascinating seminars across diverse fields founded on innovative and rigorous ways to approach, question, evaluate, revise, theorize, and develop the avenue of inquiry. Opportunities to serve as a teaching assistant, present at graduate symposia and use UCSB's pre-dissertation travel fellowships to jumpstart dissertation research provide valuable financial support and experience. More broadly, the academic, cultural and professional opportunities afforded by UCSB's proximity to Los Angeles and Southern California's major museums and cultural institutions as well as other UC campuses can't be underestimated. Personally, I was able to pursue my doctorate while working at LACMA, participate in graduate seminars at the Getty Research Institute, and benefit from viewing world renowned collections and exhibitions relevant to my graduate coursework in African art, photography, history of collecting, and American art. My doctorate from UCSB has proven to be a cornerstone of my curatorial career.
---