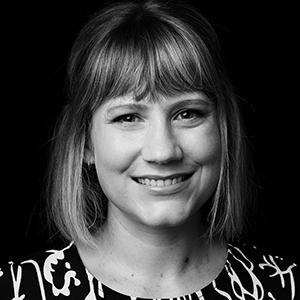 Specialization
:
Areas of Concentration: Modern and Contemporary Art, Studio Craft, Material Culture, and Museum History; Digital Media Art and Technology; Feminist Art and Theory
Faculty Advisor: Jenni Sorkin
Committee Members: Laurie Monahan, Jason Weems (History of Art, UCR), Cécile Whiting (Art History and Visual Studies, UCI)
Dissertation: "Figurative Sculpture and the Crafting of Identity in Postwar American Art, 1960-1990"
M.A. Thesis: "Crafting Autonomy: A Reevaluation of the Pedestal in the Sculpture of Arlene Shechet, Nicole Cherubini, and Francesca DiMattio" (San José State University, completed 2017)
Bio
:
Sara Morris is a Ph.D. Candidate in the History of Art & Architecture Department with a doctoral emphasis in Feminist Studies at the University of California, Santa Barbara. Her research examines art, craft, and material culture from the mid to late twentieth century, focusing on ideas of gender, identity, and representation. Her dissertation, "Figurative Sculpture and the Crafting of Identity in Postwar American Art, 1960-1990" traces a history of figurative sculpture using craft materials and processes on the West Coast, exploring the ways in which artists emphasized narrative imagery, handmaking, and community outside the art mainstream to begin the project of sketching out their own visual languages and subjectivities. The project is supported by a 2021-2022 Predoctoral Smithsonian Fellowship in American Craft at the Smithsonian American Art Museum (SAAM), a 2020-2021 Graduate Research Mentorship Program Fellowship, and a Margaret Mallory Fellowship.
Sara is the recipient of a 2019-2020 Ailsa Mellon Bruce Predoctoral Fellowship for Historians of American Art to Travel Abroad made possible through the National Gallery of Art's Center of Advanced Study in the Visual Arts (CASVA). The Chairperson's Award (2019) and a Windgate Museum Internship at the Decorative Arts & Design Department at the Museum of Fine Arts, Houston (2015). Sara served as co-chair of the UCSB Art History Graduate Student Association (2019-2020) and co-organized AHGSA's 45th Annual Symposium called "Haunting the Canon: The Super-phenomena in Art" in 2021. Recent projects include a contribution to the exhibition catalogue 45 Stories in Jewelry: 1947 to Now (2020-ongoing) at the Museum of Arts and Design, New York. As an art critic, Sara's reviews have appeared in Ceramics: Art and Perception and The Journal of Modern Craft (forthcoming, 2021).