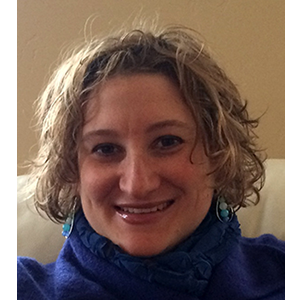 She/Her/Hers
Professor
Undergraduate Advisor
Office Hours
:
Fall 2023: Mondays, 10:30 - 11:30 am and by appointment; walk ins weclomed, but scheduled appointments preferred: jsorkin@arthistory.ucsb.edu
Specialization
:
Contemporary art; material culture, craft, and design; gender and artistic labor; art criticism; feminist historiographies and theory; alternative spaces; art school pedagogies; global exhibition practice and history; queer culture and theory.
Education
:
Ph.D. Yale University
M.A. The Center for Curatorial Studies, Bard College
B.F.A. The School of the Art Institute of Chicago
Bio
:
Professor Sorkin is not accepting graduate students for the 2024-2025 academic year.
Jenni Sorkin writes on the intersections between gender, material culture, and contemporary art. Her recent is Art in California (2021), written for Thames & Hudson's acclaimed World of Art series. As a state, California is the site of tremendous diversity in the visual arts and has been at the forefront of cultural production throughout the 20th century. Her first book, Live Form: Women, Ceramics and Community (University of Chicago Press, 2016) examined the confluence of gender, artistic labor, and the history of post-war ceramics. Recent projects include the essay "Affinities in Abstraction: Textiles and Otherness in 1970s Painting," in Outliers and American Vanguard Art. Lynne Cooke, ed. (Washington D.C.: National Gallery of Art, 2018) and "Alterity Rocks: 1973-1993," Art in Chicago: A History from the Fire to Now. Maggie Taft and Robert Cozzolino, eds. (Chicago and London: University of Chicago Press, 2018). She has published widely as an art critic, and her writing has appeared in Artforum, Art Journal, Art Monthly, East of Borneo, NU: The Nordic Art Review, Frieze, The Journal of Modern Craft, Modern Painters and Third Text. In 2004, she received the Art Journal Award. She currently serves on the editorial board of Journal of Modern Craft, and has served as a member of the editorial boards of Art Journal and Textile: The Journal of Cloth and Culture. She is the recipient of fellowships from the American Council of Learned Societies (2014-15), the Center for Craft, Creativity, and Design (2012), the Getty Research Institute (2010-11), and the ACLS/Luce Fellowship in American Art (2008).
Sorkin has been an invited lecturer at numerous museums including the ASU Art Museum, Tempe, Dia Beacon; ICA, Philadelphia, Contemporary Art Museum, Menil Collection, and MFA, Houston; MAD and Metropolitan Museum of Art, New York; Museu Calouste Gulbenkian, Lisbon; Nasher Sculpture Center, Dallas; Newcomb Museum, Tulane University; University of Chicago, and the Yale Center for British Art. She has been a visiting critic at Cranbrook Academy of Art, Colorado State University, Michigan State University, The School of the Art Institute of Chicago, University of Oregon, University of Washington, University of Wisconsin, Southern Methodist University, and the Yale School of Art.
Publications
:
Jenni Sorkin, "Be a Generalist!,"

Talk Back (letter to the editor), Panorama: Journal of the Association of Historians of American Art 6, no. 2 (Fall 2020).
Courses
:
Undergraduate Courses
5B   Introduction to Museum Studies
6C   Art Survey III: Modern - Contemporary
119B   Contemporary Art History
120AA   Special Topics in Twentieth-Century Modern Art - Topics: Contemporary Material Culture; Art in California, 1928 - 2016
120BB   Special Topics in Twentieth-Century Modern Art - Topics: Global Art After 1980
141H   Curating Contemporary Art
148A   Contemporary Art History: 1960 - 2000
148C    Art in California
Graduate Seminars
2019-2020   Sculpture and Identity
2018-2019   Outsider/Outlier/Vernacular/Folk: Otherness in Art History
2017-2018   The 1970s: Feminist Art, Culture and Thought
2016-2017   Contemporary Art Criticism
2015-2016   Black Mountain College: The Legacy of Training American Artists
2014-2015   Biography
2013-2014   Contemporary Art Criticism