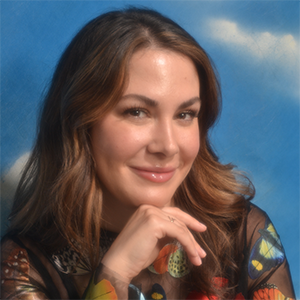 She/Her/Hers
Graduate Student
Specialization
:
Areas of Concentration: Twentieth-century American Art, Craft, and Material Culture; the Relationship Between Race and Modernism; Histories of Folk and Self-Taught Art; Artist-Built Environments; Exhibition Histories; Curatorial Practice
Faculty Advisor: Jenni Sorkin
Committee Members: Laurie Monahan, Jeffrey Stewart (Black Studies, UCSB), Katherine Jentleson (Merrie and Dan Boone Curator of Folk and Self-Taught Art, High Museum of Art)
Dissertation: "Build/Live/Work: Artist-Built Environments and the Expanded Vernacular in the Twentieth Century"
M.A. Thesis: "Claude Cahun, Marcel Moore, and the Collapse of 'Surrealist Photography'" (Hite Art Institute, University of Louisville, completed 2016)
Bio
:
Elizabeth D. Smith is a Ph.D. Candidate in the History of Art & Architecture Department at the University of California Santa Barbara, specializing in American art and material culture of the twentieth century. Her dissertation, "Build/Live/Work: Artist-Built Environments and the Expanded Vernacular in the Twentieth Century," examines the ways artist-environment builders responded to new forms of mobility and movement in the postwar era. It reconsiders the environments of Sam Doyle (1906-1985), Tressa "Grandma" Prisbrey (1896-1988), Ulysses Davis (1913-1990), and Roger Brown (1941-1997) alongside histories of American regionalism and the emergence of the Interstate Highway System, the rise of amateur craft, and placemaking strategies of the Civil Rights Movement and Second Wave Feminism.
Elizabeth is a 2022-2023 Predoctoral Fellow at the Smithsonian American Art Museum. In 2019, she was awarded an eight-week fellowship at the Johnson Collection in South Carolina, where she curated the exhibition Southern Gothic: Literary Intersections with Art. Before coming to UCSB, Elizabeth held the position of Zvi Grunberg Resident Fellow at the Bruce Museum in Connecticut where she organized exhibitions and managed the museum's public programs. She received her M.A. degree from the Hite Art Institute at the University of Louisville in 2016.