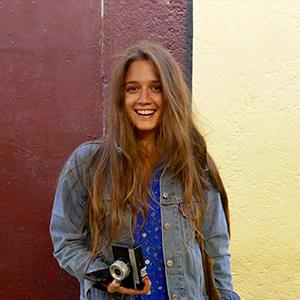 Specialization
:
Areas of Concentration: 20th century European and Latin American art, geopolitics and culture, art theory
Faculty Advisor: Laurie Monahan
Committee Members: Sven Spieker (Germanic and Slavic Studies, UCSB), Cristina Venegas (Film and Media Studies, UCSB), Pamela Radcliff (History, UCSD)
Dissertation: "El arte de América Latina es la revolución: networks of political art between Spain and Latin America during the late Francoist dictatorship (1960-1975)"
M.A. Thesis: "Les difficultés et ambiguïtés politiques d'Antoni Tàpies pendant le Franquisme" (Université Paris 1 Panthéon-Sorbonne, completed 2017)
Bio
:
Claudia Grego March is a Ph.D. Candidate at the History of Art & Architecture Department of University of California, Santa Barbara, where she specializes in twentieth century Latin American and European art. Her research examines the political and artistic networks established between Spain and Latin America during the Francoist dictatorship. Claudia's research interests include topics such as cultural geopolitics during the postwar period, cultural activisms, and artistic articulations of popular culture. She graduated with honors with a B.A. in Literary Studies in the University of Barcelona, where she also started her studies in Art History. She was selected as a member of the International Selection Program at the Ecole Normale Supérieure of Paris, where she obtained an M1 in Theory of Literature. During her stay at the ENS, she also received a Master's degree in Art History from the Université Paris 1 Panthéon-Sorbonne.