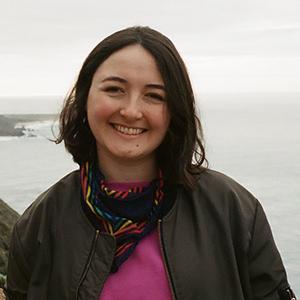 Specialization
:
Areas of Concentration: Modern and Contemporary art; museum history; craft history; folk art; art and migration
Faculty Advisor: Jenni Sorkin
M.A. Thesis: "Staging a Modern Nation: The Art and Architecture of the Peruvian Pavilion at the 1939/40 New York World's Fair" (Hunter College, City University of New York, 2019)
Bio
:
Alida Jekabson is a first year PhD student. Before starting at UCSB Jekabson was a Curatorial Assistant at the Museum of Arts and Design in New York, where she provided curatorial support for exhibitions and collections work related to contemporary craft and design. Jekabson's research focuses on transnational modern art related to forms of making involving craft, dress and folk traditions, with an emphasis on the circulation of Latin American and Eastern European art and material culture in U.S. museums and world's fairs.
Jekabson has presented her research nationally and internationally at CAA and the Association for Art History, among other academic conferences and published her work in visual studies journals through the Vrije Universiteit, Amsterdam and the University of Heidelberg. She holds an MA in Art History and Curatorial Studies from Hunter College at the City University of New York and received her BA in History of Art from Bryn Mawr College.