Event Date:
Thursday, March 25, 2021 -

4:00pm

to

5:30pm
Event Contact:
Click here to register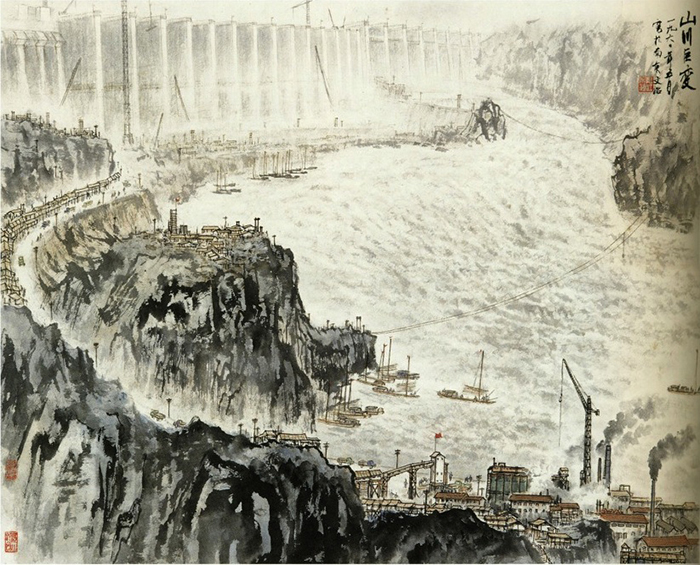 Song Wenzhi, Great Changes in the Landscape, 1960
Red and Inexpert: Sketching Ecological Crisis in Mao-era Riverscapes
Christine I. Ho (University of Massachusetts Amherst)
In a familiar declensionist narrative of environmental history in China, Mao-era riverscapes epitomize the ultimate disaster, characterized by unprecedented resource exploitation and nationalistic justification for large-scale state expansion. In a parallel declensionist narrative, pictures of socialist water management and hydraulic engineering, proliferating across paintings, prints, photobooks, pictorials, to cinema, also represent the nadir of landscape imagery in China: they are consigned to either acts of corroboration or critique, propaganda or resistance. This talk denaturalizes the assumptions behind visualizing the river basin as both hydraulic civilization and hydro-modernity. How did artists naturalize an ideological landscape at a time when the very idea of nature was radically reconfigured? For the artists who created socialist visual culture, the problem was a serious lack of expertise in the technical, scientific, and social knowledge required to depict the state's control over water, even as they attempted to interpret the socialist landscape for mass comprehension. The conflict between being red and expert, revolutionary and intellectual, is staged in a handscroll that narrativizes the crisis and recovery from one of the most lethal floods of the 20th century, Li Xiongcai's monumental Flood Prevention in Wuhan. A painting ostensibly about hydraulic technopolitics, Flood Prevention in Wuhan sought to form what might be termed hydraulic vision, one that turned laboring bodies into abstractions of nature and energy.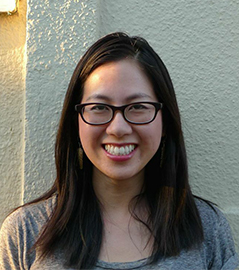 Christine I. Ho, Associate Professor of East Asian Art, received her BA from Wellesley College and PhD in art history from Stanford University.  She specializes in late imperial, modern, and contemporary Chinese art.  Her research focuses on ink painting, aesthetics and politics, global socialist visual culture, and the postsocialist legacy.  Additional teaching and research interests include histories of landscape and environment, transnational art movements, public art, and design studies and craft history.  Her book, Drawing From Life: Sketching and Socialist Painting in the People's Republic of China (University of California Press, 2020), examines the process of creating a national, and Chinese, form of socialist realism through previously unpublished artists' sketchbooks and seminal paintings, and demonstrates the importance of artistic practice to understanding socialist art and its struggle to define the representational politics of a new postrevolutionary state.
Click here to download the lecture flyer.
March 2, 2021 - 12:41pm