Event Date:
Wednesday, November 15, 2017 -

5:30pm

to

7:00pm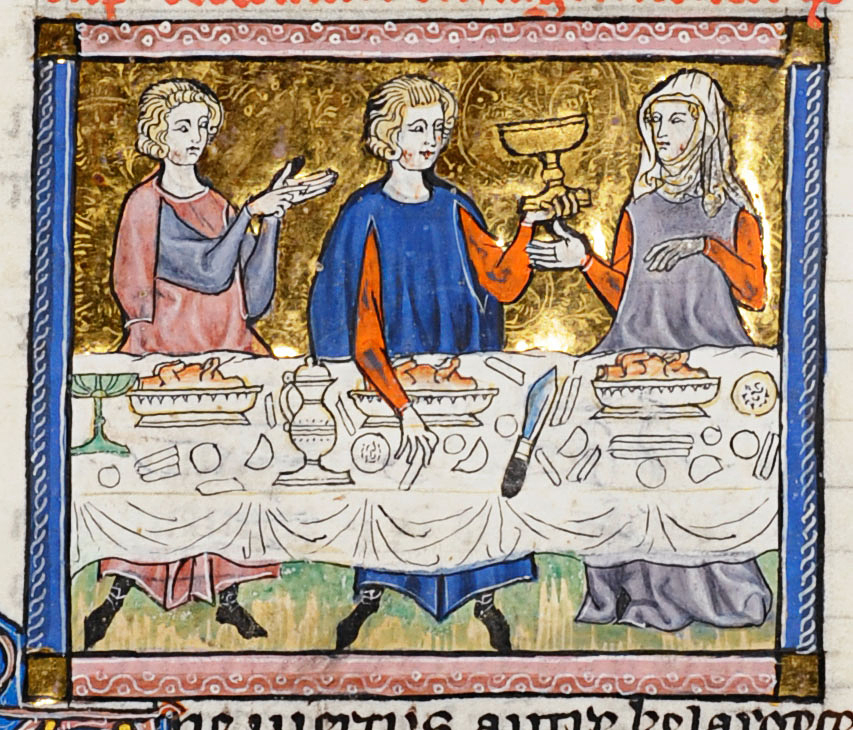 Cultivating Taste at the Late Medieval Court
Christina Normore
(Northwestern University)
Infamously described as the epitome of "barbaric ostentation" by Johan Huizinga, the late medieval court is frequently associated with tasteless excess. A closer examination of the aesthetics, ethics and politics of the medieval feast, however, offers an alternate view. This paper considers some of the ways that the visual, culinary and performing arts at the courtly table were used to cultivate judgement and discernment of all types in their elite audiences.
Dr. Christina Normore is Director of Undergraduate Studies and Associate Professor in the Department of Art History, Northwestern University. She researches and teaches medieval art, with an emphasis on 14th- and 15th-century northwestern Europe. While her specific topics of investigation range broadly, her work is united by a concern with how medieval art objects and practices challenge current methodologies and reshape our understanding of period and geographical divisions.
Click here to view and download the flyer

.
The Senses: In the HAA 2017-2018 Lecture Series, each of our 5 speakers will engage with a different sense and explore material or artistic evidence for the sense they discuss. This inaugural talk will consider "taste."
November 1, 2017 - 1:34pm