Event Date:
Wednesday, November 29, 2017 -

5:30pm

to

7:00pm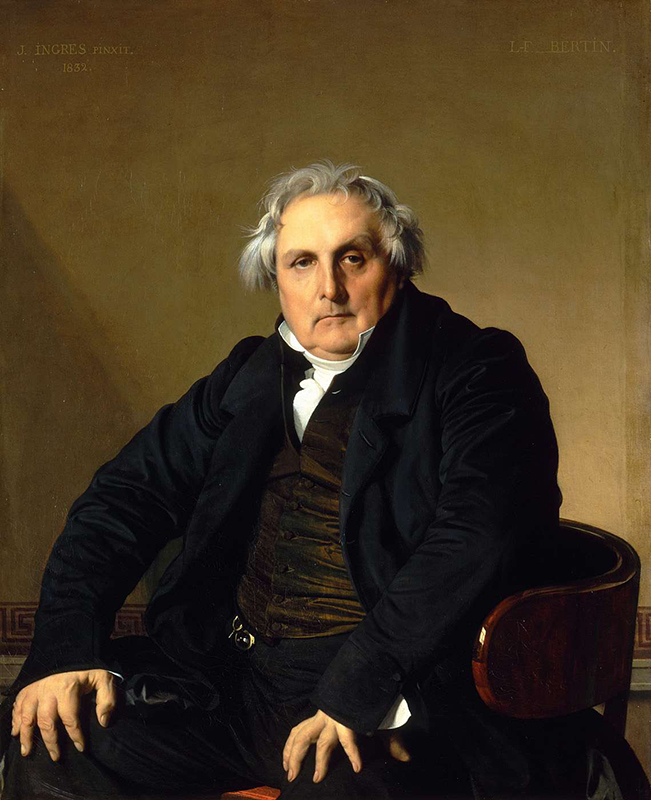 Ingres's Monsieur Bertin: Critical Perspectives on the Portrait as Archetype
Richard Wrigley
(University of Nottingham)
Richard Wrigley, Professor of Art History, Faculty of Arts at the University of Nottingham, will give a lecture on Ingres' portrait of Louis-François Bertin, which was painted in 1832, exhibited at the Salon of 1833, and went on to be treated as an archetype (albeit a somewhat eccentric one) of the early 19th-century bourgeois man. Later clichés have obscured the nature of the painting's reputation when first made visible in public. This paper draws on the numerous contemporary critical texts in 1833, and explores how this portrait of an individual was read as standing for more general kinds of social identity. Reading criticism and recognising the eclecticism of its vocabulary and diverse range of opinions expressed – aesthetic, political – also prompts us to look at contemporary images of the bourgeois in caricature, and to consider what affinities, if any, exist between Ingres's portrait and these more generalising, less celebratory images of the bourgeois.
Dr. Wrigley's research is focused within the 18th and 19th centuries, and has dealt with French material, and also Rome. His current work centres on questions of health, disease, and hygiene, and their significance in shaping in material and metaphorical terms the experience of Rome; a particular aspect of this project is to reassess the Roman landscape as a subject for visual representation. He is also working on a new history of the flâneur, considered in terms of its origins in early nineteenth-century Paris, and the relationship of this to the arcades (passages).
Cosponsored by the Department of History of Art & Architecture, the Department of French and Italian, and the Office of the Michael Douglas Dean of Humanities and Fine Arts.
October 25, 2017 - 11:51am