Event Date:
Friday, May 19, 2017 -

3:00pm

to

5:00pm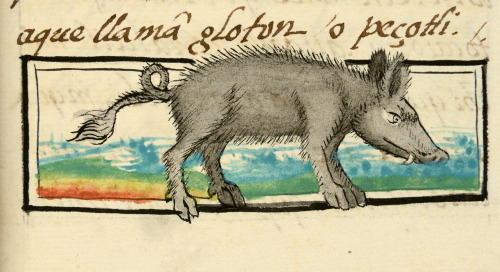 Please join us at the University of California, Santa Barbara, for a Public Workshop on "Latin American Art & Memory" to be held on May 19th, 2017, 3-5pm, Arts Bldg. 1332, in conjunction with the History of Art & Architecture's 2016-2017 Memory lecture series. The presenters will give short, 10-minute presentations around an object, image or idea, followed by a roundtable discussion.
This workshop investigates the special valences that the preservation, and obliteration, of memory have had in the long history of Latin American visual and material culture.
Presenters include: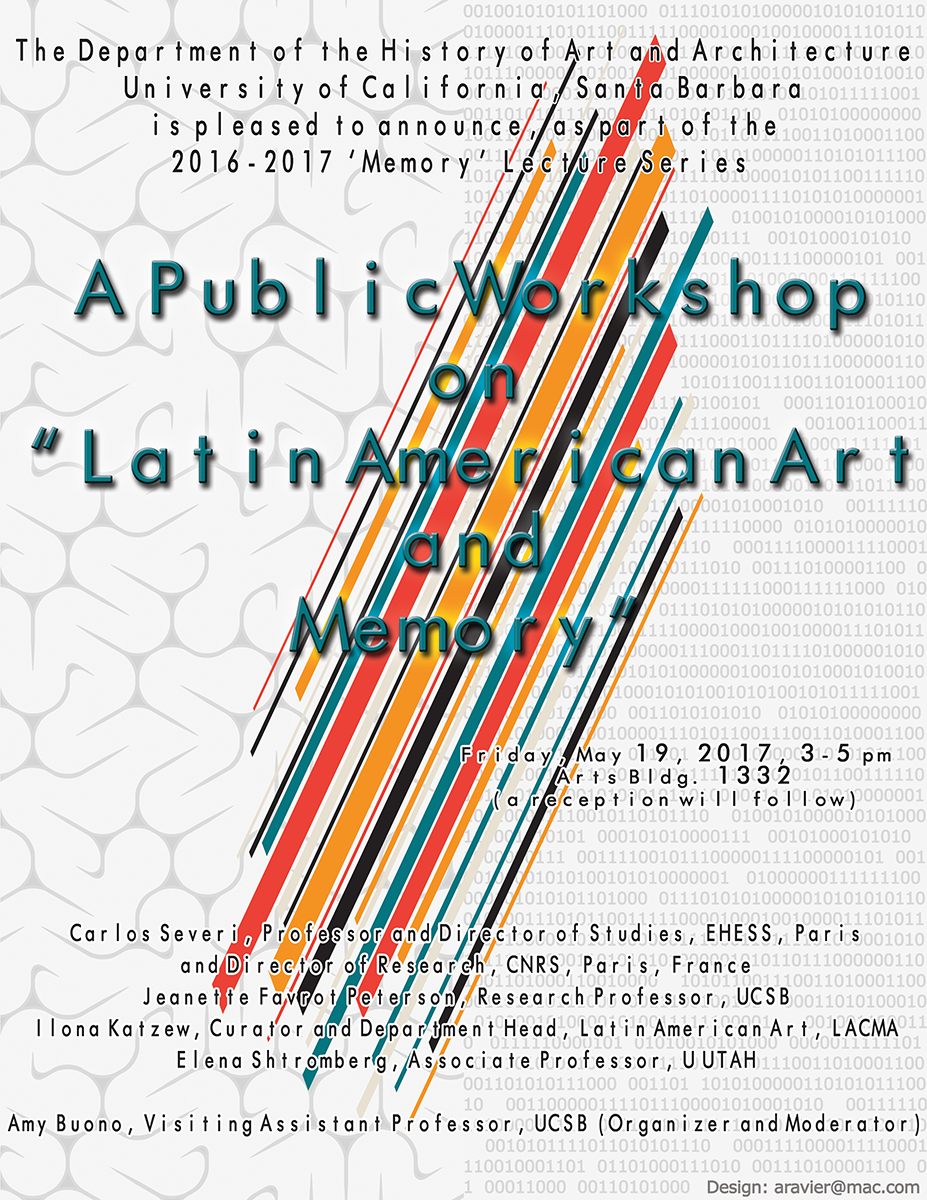 Amy Buono, UCSB: Introduction (organizer & moderator)
Carlo Severi , EHESS & CNRS, Paris: conceptual frames of 'memory studies' in the Americas
Jeanette Favrot Peterson, UCSB: rhetoric & memory in the Florentine Codex
Ilona Katzew, LACMA: colonial painting & the obliteration of memory
Elena Shtromberg, Univ. of Utah: contemporary video art & remembering
April 10, 2017 - 3:56pm