Event Date:
Wednesday, April 12, 2017 -

3:30pm

to

4:45pm
Thursday, April 13, 2017 -

12:30pm

to

3:30pm
Friday, April 14, 2017 -

4:00pm

to

6:00pm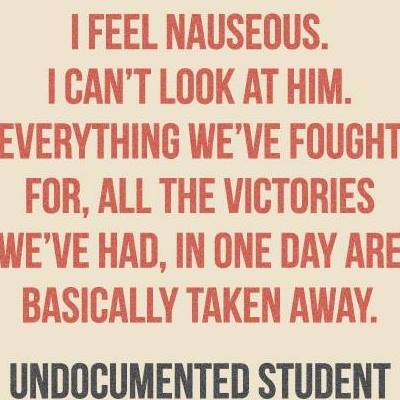 Mapping Dissent
Lorena Wolffer (Artist, Mexico City)
April 12 - 14, 2017
Mapping Dissent
is a collaborative public art project with queer feminist Mexico-City based artist, Lorena Wolffer
and is part of the ongoing Queer Hemispheres Radical Performance Series. Mapping Dissent will collect and display
across campus a queer emotional response to the recent election and inauguration. On April 13, we will hold a performance walk where we will mount and display for one month these testimonies so as to provide a collective, emotional, and queer spaces of reflection for any passersby. Download the Performance Walk flyer

.
Cosponsored by Chicano Studies Institute, History of Art & Architecture, LGBTQ Studies minor, New Sexualities Research Focus Group, the Resource Center for Sexual and Gender Diversity, Hull Chair (Dr. Eileen Boris), Latin American & Iberian Studies, Film & Media Studies, Department of Art, English, Asian American Studies, the Interdisciplinary Humanities Center, Global Environmental Justice Project (Dr. David Pellow), and the MultiCultural Center.
March 10, 2017 - 9:56am