Event Date:
Monday, January 23, 2017 - 12:00pm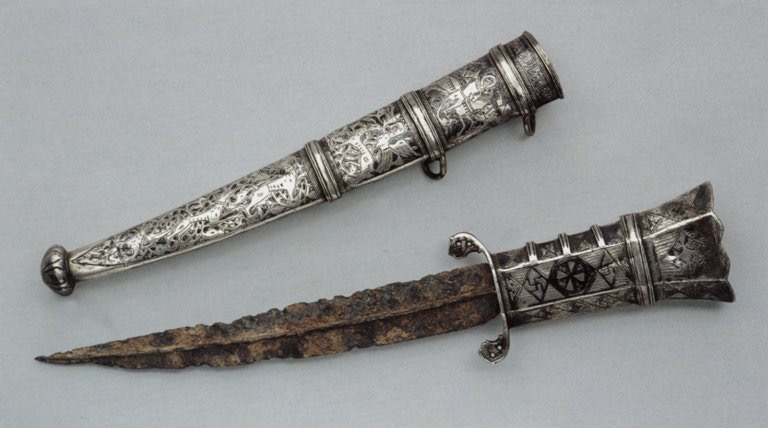 St. George in Combat: The Furusiyya Dagger's Icon and the Art of Religious Contest in the Eastern Mediterranean
Monday, January 23; 12:00 PM
HSSB 2041
Assistant Professor Heather Badamo will give a talk that examines how religious contest and military conflict in the eastern Mediterranean during the Crusader era fueled devotion to the warrior saints: a class of saints depicted as soldiers armed and ready for combat. Invested with divine power, warrior saints' icons were at once signs of Christian victory and efficacious objects that assumed an active role at the spiritual frontlines. Paradoxically, these exemplars of militant devotion also facilitated interfaith exchange, thematizing the distinctive merging and redefinition of contradictory visual forms, religious practices, and theological concepts that took place at the frontier. Icons played a central role in the military practices and weaponry that created this culture. In this talk, we will explore how a thirteenth-century dagger combines Islamic motifs with an image of St. George to create a visual discourse of military power, religious piety, and magical efficacy that could operate across religious divides.
Click here for the lecture flyer.
Sponsored by the Medieval Studies
interdisciplinary program, Department of History
.
January 13, 2017 - 1:23pm