Event Date:
Thursday, February 23, 2017 - 5:30pm
Event Date Details:
Reception to follow the talk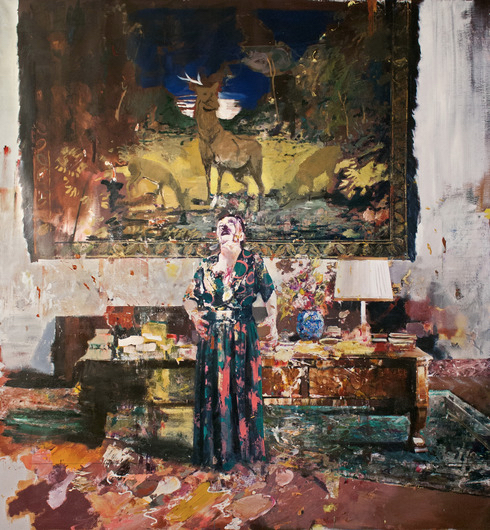 The Persistence of Kitsch
Brigid Doherty (Princeton University)
The department is pleased to announce the second lecture in the HAA Lecture Series 2016-2017, Memory, will be by Dr. Brigid Doherty, Associate Professor with joint appointments in the Departments of German and Art and Archaeology and an associated faculty member in the School of Architecture at Princeton University. The lecture will begin at 5:30, with a reception to follow.
Since the nineteenth century, art historians and others writing about works of art in reproduction, and about kitsch in particular, have reckoned with questions concerning kitsch and memory. This lecture takes some of those writings (by Stendhal, Herman Grimm, Gustav Pazaurek, Walter Benjamin, Theodor Adorno, and others) as a point of departure for a discussion of the work of Berlin-based contemporary artist Adrian Ghenie.
Dr. Doherty's research focuses on the interdisciplinary study of 20th-century art and literature, with special emphasis on relationships among the visual arts, literature, and aesthetic and psychoanalytic theories in German modernism.
Click here for the lecture flyer

or here for Lecture Series flyer

.
December 1, 2016 - 3:20pm