Event Date:
Tuesday, November 21, 2023 -

6:00pm

to

7:00pm
Event Price:
Free and open to UCSB students.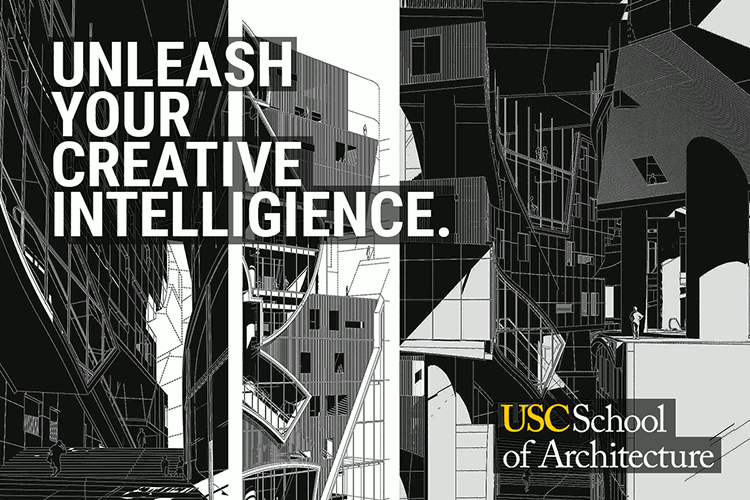 Join USC School of Architecture's Associate Professor Alvin Huang, AIA, NOMA, Director of Graduate & Post-Professional Architecture Programs, for a special virtual Information session for UCSB students! You will learn about their Master of Architecture (M.ARCH) and Master of Advanced Architectural Research Studies (MAARS) programs and the exciting possibilities they offer.
The USC School of Architecture in Los Angeles cultivates creative intelligence and champions spatial and environmental justice through innovative design practices that challenge traditional norms in the built environment. The program focuses on providing a comprehensive understanding of contemporary architectural practices, tackling pressing issues such as the housing crisis, environmental challenges, spatial justice, and technological advancements. With a diverse faculty boasting extensive design expertise, they are committed to pushing the boundaries of design practice, research, and discourse. Get a glimpse inside the USC Graduate Architecture programs here

.
Immerse yourself in the dynamic and inspiring environment of Los Angeles, a global city that serves as a wellspring of inspiration, creativity, and opportunity for aspiring architects. With some of the most significant landmark architecture in the world, and over 1000 architecture firms, including industry giants such as Thom Mayne of Morphosis (c/o 1968), Frank Gehry of Gehry & Partners (c/o 1954), Mark Lee of JohnstonMarkLee (c/o 1991), Mark Rios of RIOS (c/o 1978) and pioneering creative technologist Behnaz Farahi (c/o 2013) - all esteemed alumni of our program - Los Angeles is a thriving urban laboratory for students to explore and understand the complexities of the contemporary built environment.
The faculty, recognized as global design leaders, have collectively designed and built over 3,500 innovative projects worldwide, garnering over 900 design honors at various levels. Through visionary and speculative design ideas disseminated across 2100 exhibitions and lectures at premier academic and cultural institutions globally, they are actively shaping the future of architecture and design. Check out the faculty highlight reel here

.
At USC School of Architecture, they are committed to reimagining the built environment's past, present, and future through impactful scholarly research that engages communities and fosters social impact. With a focus on leveraging emergent design technologies for sustainable and ecological construction practices, they aim to revolutionize the AEC industry while envisioning a more inclusive and resilient future for all.
Explore the range of graduate and post-professional programs tailored to different educational backgrounds, including:
For an inside look at our vibrant community and the exceptional work of their students and faculty, follow the USC Grad Architecture Instagram account

.
November 2, 2023 - 1:25pm