Event Date:
Thursday, March 3, 2022 -

4:00pm

to

5:30pm
Event Price:
Free and open to the public
Event Contact:
Registration is required to receive the Zoom link; click here to register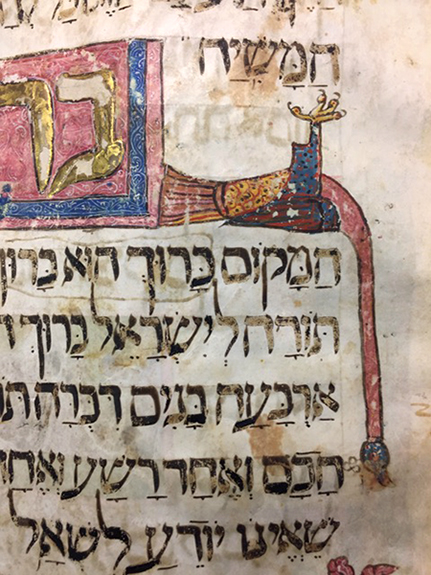 Peacock, detail, in the Mocatta Haggadah (UCL MS Mocatta/1,  Iberia c. 1300)
From the Margins to the Seder Table: A Dead but Eloquent Peacock in the Mocatta Haggadah
Julie Harris (Independent Scholar)
The idea that illuminations in medieval Haggadot were designed to entertain and educate the women and children attending the Passover Seder entered the art historical literature almost from the beginning. This explanation, although entirely reasonable, has tended to limit our interpretation of imagery in these Haggadot, favoring a scenario in which it is keyed to a single level of literacy instead of being polyvalent, flexible, and sophisticated. This presentation will examine a remarkable Peacock in the Mocatta Haggadah (UCL MS Mocatta/1, Iberia c. 1300), whose liberation from its customary role as marginalia permits it to enliven the Passover Seder by communicating to participants of varying levels of religious, Hebrew, and visual literacy.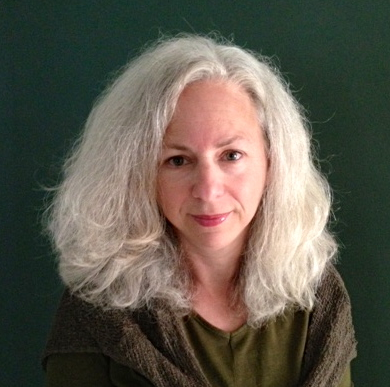 Julie Harris is a specialist in the art of medieval Iberia.  She has published on ivory carving, pilgrimage, the fate of art and architecture during the Reconquest, and illuminated Hebrew manuscripts. A member of Therese Martin's international research projects investigating "Women as Makers" and the "Treasury of San Isidoro in León," her recent publications have appeared in Gesta, the Journal of Medieval Iberian Studies, Medieval Encounters, Journal of Medieval History and Abstraction in Medieval Art: Beyond the Ornament, edited by Elina Gertsman (AUP, 2021).  She was recently awarded a Center for Spain in America fellowship at the Clark Institute for her project on the decorative Carpet pages of Iberian Hebrew Bibles.
Underground Knowledge: Underground Knowledge is a broad take on artistic practices that invite us to reflect on subaltern forms of making and knowing, especially those of underrepresented communities, objects, or contexts. We don't expect "underground" to mean exclusively counter cultural, but hope it can be expanded in any of the literal and non-literal ways the term invites.
Save the dates for these upcoming virtual lectures (unless specified, lectures take place 4:00 - 5:30 PM):
Thursday, April 7:

Stephanie Porras

(Tulane University), Topic TBA
Thursday, April 28:

Pamela Karimi

(UMass Dartmouth), Topic TBA
Thursday, May 12:

Carolyn Dean

(UC Santa Cruz), Topic TBA
February 2, 2022 - 11:08am