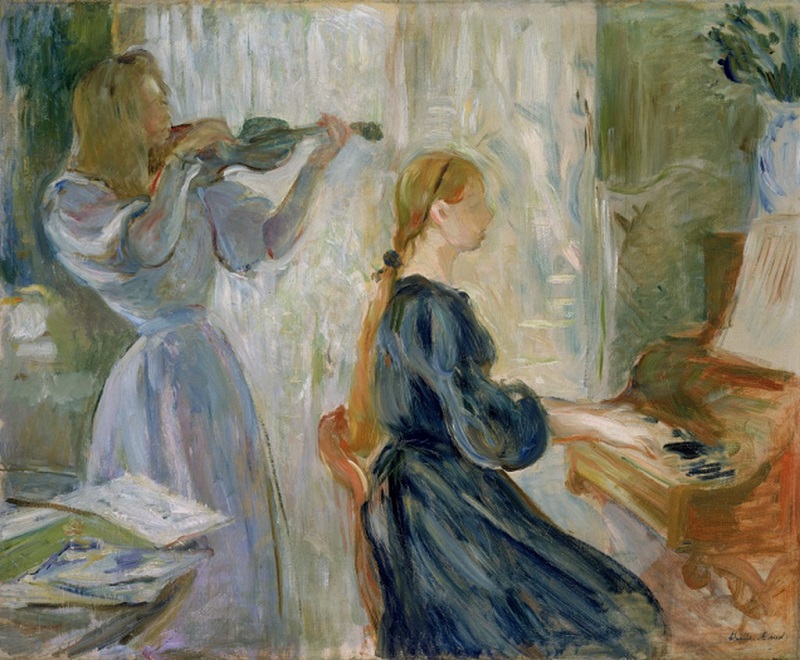 Berthe Morisot, The Mozart Sonata, 1894, oil on canvas. Smith College Museum of Art, #SC 1996.24.2
The History of Art & Architecture Department is pleased to announce that HAA student Noelle Barr's Honors Thesis, "Reinterpreting Gendered Spaces of Modernity in the Portraits of a Violinist," has received the 2021 Chancellor's Award for Excellence in Undergraduate Research. Her thesis advisor was Associate Professor Laurie Monahan and her research was supported with the Howard C. Fenton Undergraduate Research Fellowship in 2020. The Chancellor's Award recognizes four distinguished undergraduate researchers each year. One recipient comes from departments within each of four broad disciplinary divisions: science, social sciences, engineering and humanities and fine arts. The award is intended to honor exceptional undergraduate contributions to knowledge creation in the field or discipline in which the research was conducted.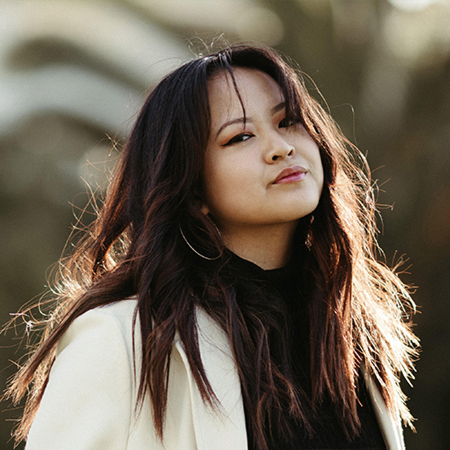 Noelle has also been awarded the 2021 UCSB Library Award for Undergraduate Research (LAUR), First Place in Humanities & Fine Arts. The UCSB Library Award for Undergraduate Research is an annual prize recognizing students who produce a scholarly or creative work that makes expert and sophisticated use of the collections, resources, and services of UCSB Library. Congratulations Noelle!
Noelle Barr is a double major in the History of Art and Architecture and Music at UCSB and will be graduating with honors in the Spring of 2021. Throughout her undergraduate career, she worked as an intern with the UCSB Art, Design & Architecture Museum and the Santa Barbara County Office of Arts and Culture, publishing articles, producing podcasts, and curating exhibitions. A recipient of the 2020 HAA Howard C. Fenton Undergraduate Research Fellowship, Noelle has presented her art historical research at the nationally competitive Richard Macksey National Undergraduate Research Symposium at Johns Hopkins University in both 2020 and 2021. Also an accomplished violinist, Noelle has participated in masterclasses with the Danish String Quartet and Sheryl Staples of the New York Philharmonic. Her musical training enhances her interdisciplinary research. In the coming academic year, Noelle will pursue an M.A. at New York University's Institute of Fine Arts in the Fall, concentrating on 19th-century French painting and feminist methodology. She thanks her professors, graduate student TAs, the AD&A Museum, Santa Barbara Arts Commission, and Mary Heebner for enriching her undergraduate journey.
June 3, 2021 - 2:52pm