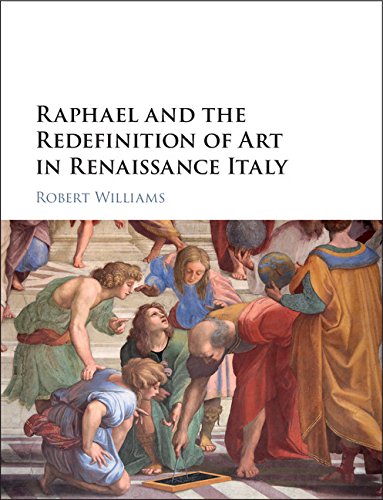 Prof. Robert (Bob) Williams, internationally renowned scholar of Italian Renaissance Art and of Art Theory, passed away on April 16, 2018, after battling a serious illness. Prof. Williams received his Ph.D. in 1988 from Princeton University. In the same year, he joined the faculty at UCSB. Prof. Williams was a Fulbright-Hays scholar and was awarded the Dame Frances Yates Fellowship from the Warburg Institute, University of London; the Villa I Tatti Fellowship from Harvard University; and an NEH Postdoctoral Fellowship at the American Academy in Rome.
In addition to numerous articles, essays, reviews and co-edited volumes, he was the author of four books: Art, Theory, and Culture in Sixteenth-Century Italy: From Techne to Metatechne (Cambridge University Press, 1997); Art Theory: An Historical Introduction (Blackwell, 2004); The Zodiac of Wit: Peter Meller and the Graphic Imagination (UCSB Art, Design & Architecture Museum, 2012); and Raphael and the Redefinition of Art in Renaissance Italy (Cambridge University Press, 2018). We are grateful that Prof. Williams's book on Raphael appeared in time for him to see it before he passed away.
During his nearly thirty years at UCSB, Prof. Williams chaired or co-chaired many Ph.D. dissertations, including those of Paul Anderson ('08), Margaret Bell, Blair Davis ('09), Thomas DePasquale, Jackson Dodge ('12), Michelle Duran-McClure ('03), Abelina Galustian, Shannon Gilmore, Sophia McCabe, Allan Langdale ('96), Staci Scheiwiller ('09) and Helen Taschian ('13). Our thoughts are with his wife, Dr. Carole Paul, and daughter, Julia.
June 18, 2018 - 8:51am