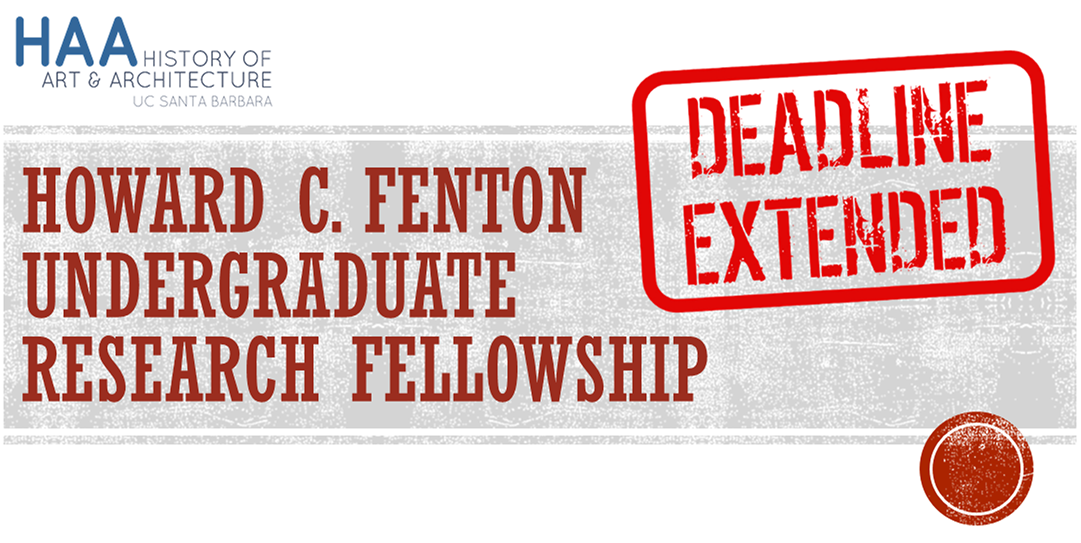 The History of Art & Architecture Department has extended the deadline to apply for the Howard C. Fenton Fellowship! This fellowship is intended to support students interested in pursuing advanced research in the fields of art and architectural history. The awards are dependent upon the applicant's proposal and projected costs, with potential awards from $250 up to $1,000. Students are encouraged to think about using this fellowship for an honors thesis project with an advisor.
Click here to view and download an application
. Please submit completed applications to Savannah Parison, in Arts 1244, by Tuesday, May 29 at 4:00 p.m.
May 23, 2018 - 10:47am