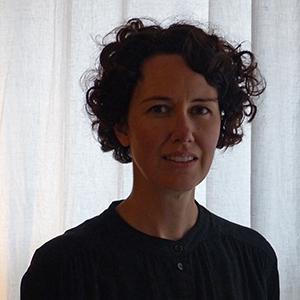 Specialization
:
Photography, 20th century US; War and Trauma Studies; Visual and Material Culture.
Education
:
B.A. California State University, San Marcos
Ph.D. Claremont Graduate University
Bio
:
Elaine McLemore's work explores war and trauma in 20th Century American visual culture and photography. Her work puts history into conversation with contemporary art practices and theory, and she has strong ties to the Los Angeles art community. Elaine's recent publications include Re-Enactors: History and Contemporary Art Photography, which appeared in the contemporary art quarterly X-TRA and explored how artists Sally Mann and An-My Le use the photograph to explore traumatic American war experiences. Her dissertation, War in Words in Pictures: Photography and the Aestheticization of Politics in Life Magazine, closely examined the photographic treatment of war in Life and considered how political climates, editorial agendas and aesthetic and political sensibilities of individual photographers shaped a widely circulated cultural product. Elaine has taught graduate and undergraduate art history seminars at Brooks Institute, University of La Verne, and Azusa Pacific University, and is currently a Visiting Lecturer at the University of California, Santa Barbara.