Event Date:
Friday, March 1, 2019 -

11:30am

to

1:00pm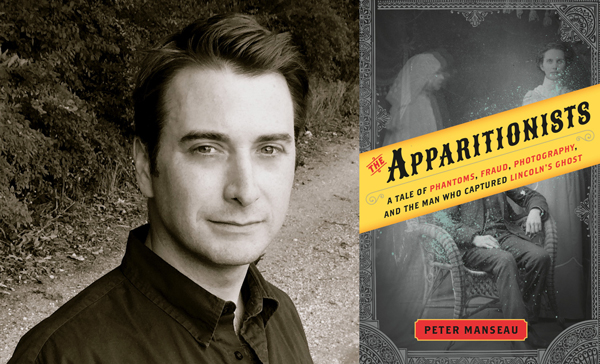 The Man Who Photographed Ghosts
Peter Manseau (National Museum of American History, Smithsonian Institution)
Join us for "The Man Who Photographed Ghosts," a talk on technology, belief, and seeing the dead based on Manseau's new book, The Apparitionists, followed by a discussion with Manseau on careers in the public humanities. Lunch will be served.
Peter Manseau is the Lilly Endowment Curator of American Religious History at the Smithsonian Institution's National Museum of American History. He is the author of eight books, including the memoir Vows, the novel Songs for the Butcher's Daughter, the travelogue Rag and Bone, and the retelling of America's diverse spiritual formation One Nation, Under Gods. He has won the National Jewish Book Award, the American Library Association's Sophie Brody Medal for Outstanding Achievement in Jewish Literature, the Ribalow Prize for Fiction, and a 2012 National Endowment for the Arts Literature Fellowship. A founding editor of KillingTheBuddha.com, he received his doctorate in religion from Georgetown University.
Cosponsored by the Interdisciplinary Humanities Center, the Robert S. Michaelsen Lecture Fund, the Department of Religious Studies, and the History of Art and Architecture Department's Museum Studies Emphasis.
February 15, 2019 - 3:02pm