Event Date:
Thursday, May 10, 2018 -

5:30pm

to

7:00pm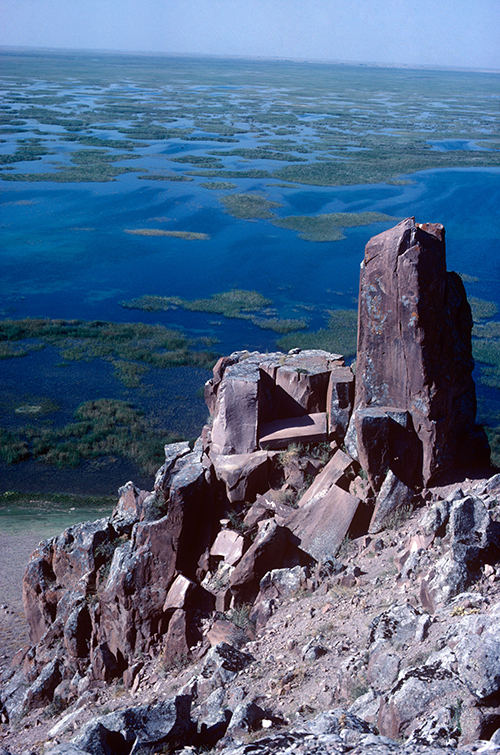 Funk-Flowers-Vertigo: Sensing the Past in Roman Anatolia
Felipe Rojas (Brown University)
The past was everywhere in the ancient Mediterranean. Attention to the material remains of remote antiquity was intense and pervasive. In Roman Anatolia, people explored, excavated, and reconstructed Neolithic mounds and archaic tumuli; "translated" cuneiform and hieroglyphic inscriptions; and collected and displayed millennium-old statuary. Some wanted not just to see the past, but also to experience it directly—with their bodies. Using recent scholarship on the anthropology and archaeology of the senses, I shed light on evidence that attests to the importance of sensorial engagements with antiquities in Roman Anatolia. Through a series of comparative case studies I explore the urge to interact in fully embodied fashion with the physical traces of the past in the region: to dance on ruins, for example, or to defy the persistent stench of an ancient dragon.
Felipe Rojas is Assistant Professor of Archaeology and the Ancient World and Egyptology and Assyriology, The Joukowsky Institute for Archaeology and the Ancient World, Brown University. He specializes on the Eastern Mediterranean during the classical period and has conducted fieldwork at different sites in Anatolia and the Levant, including Sardis, Aphrodisias, and Petra. Much of his work in the field has involved monumental architecture: temples, altars, gates, and fountains.
Save the date, May 29, for the remaining Lecture Series talk "Glassy Worlds" by Sven Dupré (Utrecht University) and download the series flyer here
.
The Senses: In the HAA 2017-2018 Lecture Series, each of our 5 speakers will engage with a different sense and explore material or artistic evidence for the sense they discuss. This fourth talk in the series will consider "scent."
April 25, 2018 - 11:30am