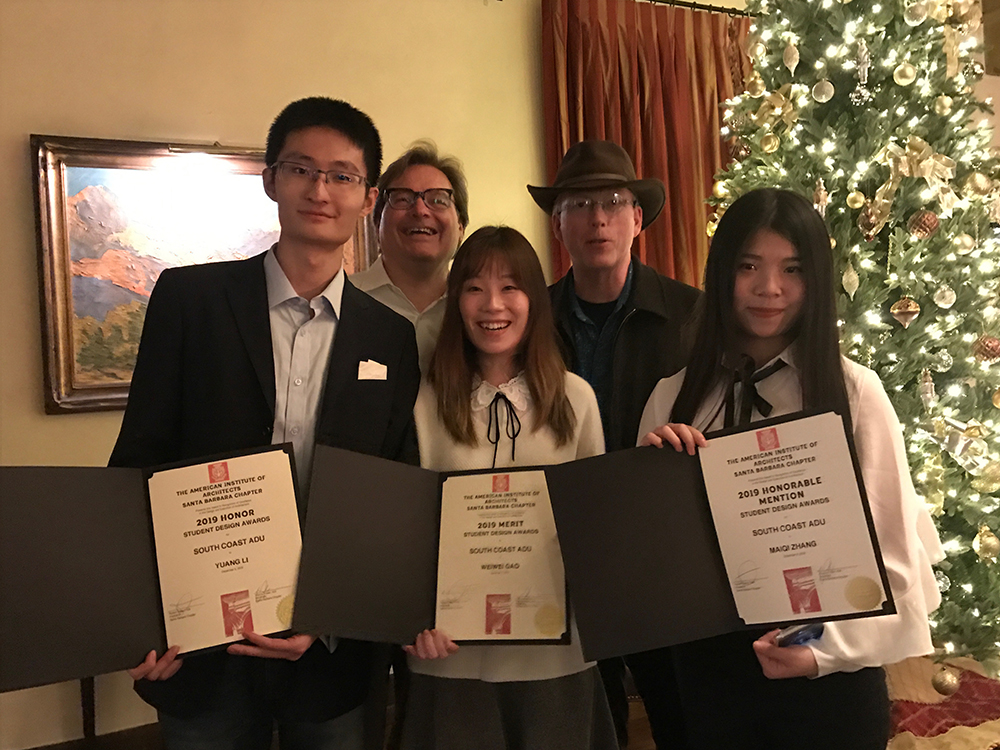 In October, three UCSB students were honored by the local chapter of the American Institute of Architects (AIASB). Yuang Li, Weiwei Gao, and Maiqi Zhang, all majors in the Department of Art and Architecture History and pursuing the Architecture and Environment Emphasis, were awarded the top three honors in the AIASB's annual Student Architecture Competition. Their design submissions were evaluated by a panel of local architects, and the three will be honored at AIASB's general meeting in December.
The competition challenged students to design an accessory dwelling unit no larger than 1200 square feet tucked behind an existing single family detached house. The competition brief was intended to expand awareness of the current housing crisis and recently enacted ordinances in California to remedy the crisis. Competitors were allowed to use whatever tools and skills at their disposal, and some submitted hand-drafted projects while others used form-based modeling software.
Starting in the Spring quarter of 2019 and running through the summer, the three winners participated in bi-weekly workshops run by Jeremy White and local architect Paul Rupp, hosted by the Department of Art & Architecture History. Workshops presented the basics of drawing plans, sections, axonometric drawings, and wall details, as well as the fundamentals of design.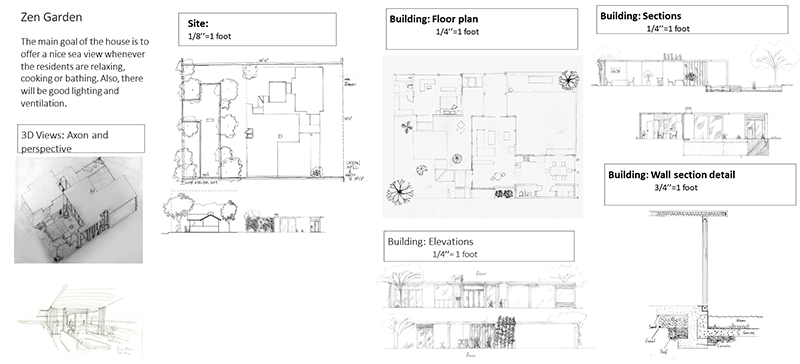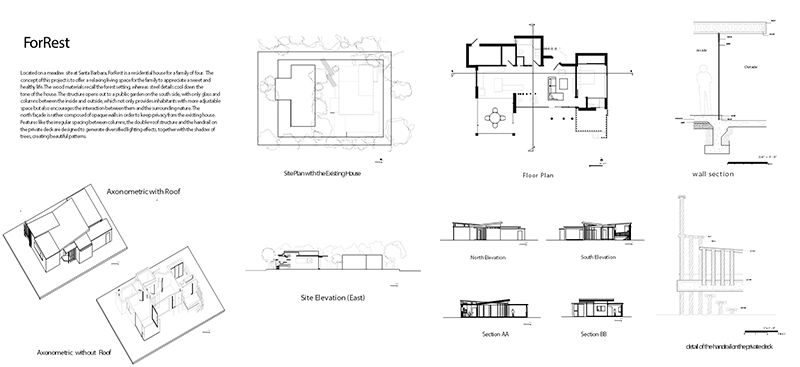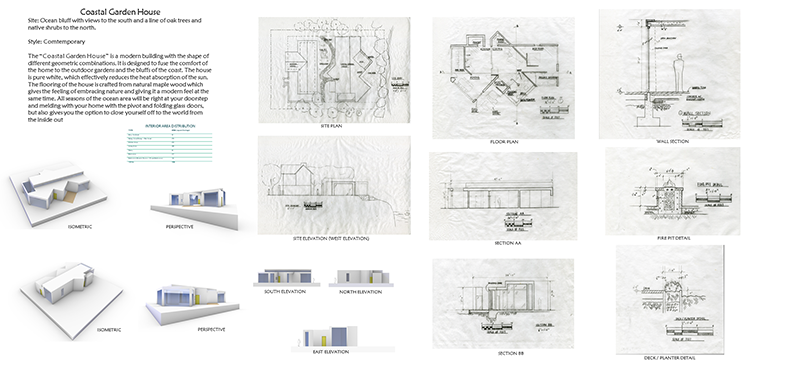 November 4, 2019 - 3:55pm