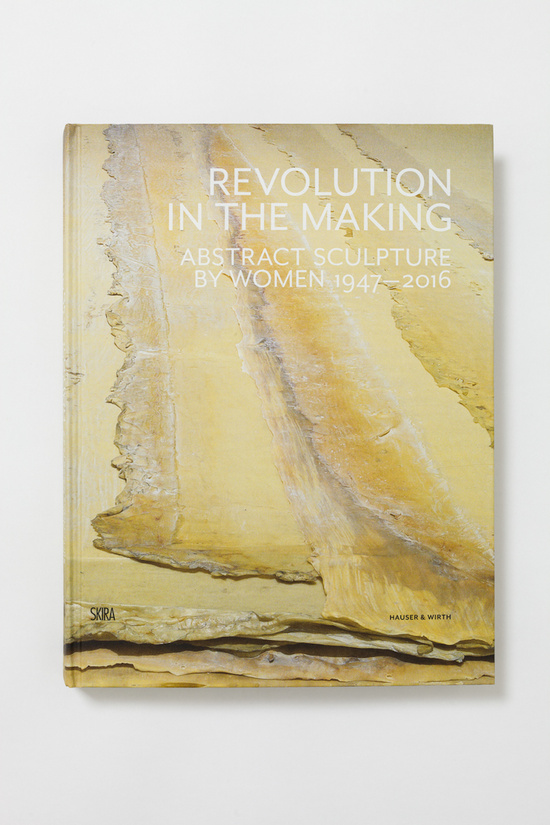 Assistant Professor Jenni Sorkin has co-curated, with Paul Schimmel, Revolution in the Making: Abstract Sculpture by Women, 1947-2016
. This is the inaugural exhibition at the new arts complex, Hauser Wirth & Schimmel in downtown Los Angeles, and will run from March 13 through September 4, 2016. It is accompanied by a catalog published by Skira
, with a lengthy essay by Sorkin. Through nearly 100 works made by 34 artists over the past seventy years, this ambitious show traces ways in which women have changed the course of modern art by deftly transforming the language of sculpture since the postwar period. Revolution in the Making explores multiple artistic approaches, characterized by abstraction and repetition that reject the masculine precedent of a monolithic masterwork on a pedestal. In many cases, the artists in the exhibition have rearranged sculptural forms in new ways, stacking, hanging, and scattering within the gallery's spaces in an intimate reciprocity between artist and viewer.
Holland Cotter, art critic for The New York Times, reviewed the exhibition (New York Times, March 16, 2016)
, singling out Schimmel's "particularly smart choice in his co-curator, Jenni Sorkin, an art historian who worked on the 2007 exhibition 'Wack! Art and the Feminist Revolution'
one of the great history-writing shows of the century so far, and one that originated at the Museum of Contemporary Art [in Los Angeles]."
March 22, 2016 - 3:05pm